Medidata Blog
Meet Faisal Hossain, Founders' Scholarship Recipient and Medidata Intern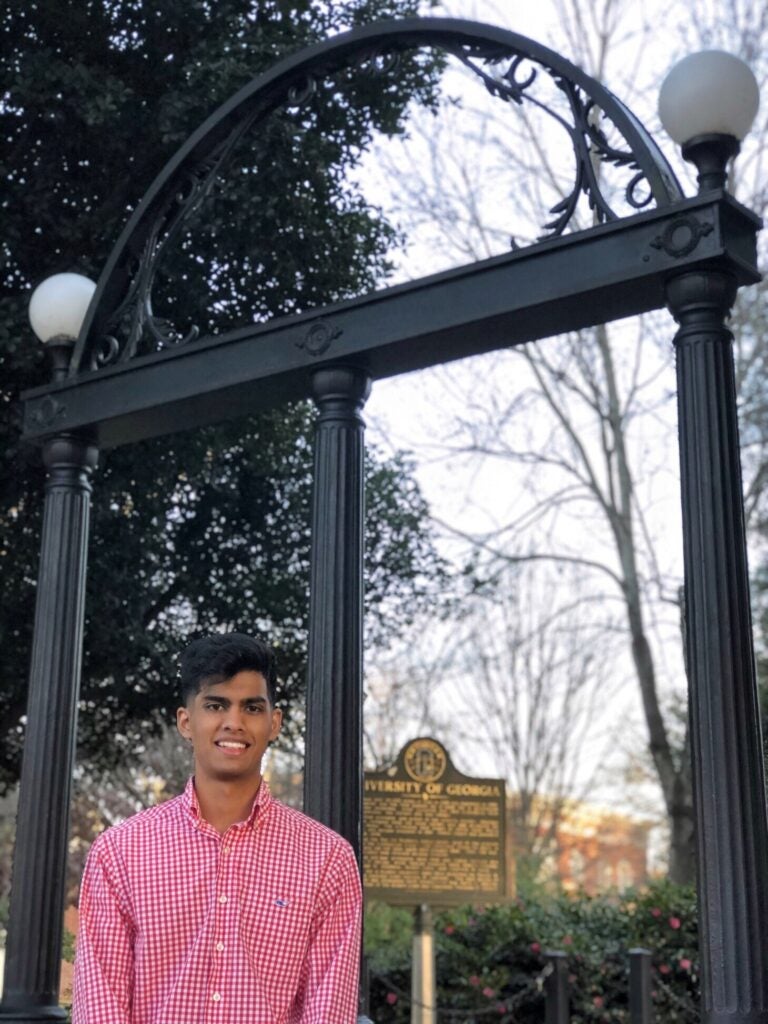 August 04, 2020
Medidata launched its first Founders' Scholarship program in 2019 for students who are pursuing a degree in STEM and committed to transforming the world. The scholarship includes a $20,000 grant and the opportunity to have an internship at Medidata the following summer. Learn more about Faisal in the interview below and stay tuned as we launch our second quest for a 2021 Founders' Scholarship recipient in October.
Tell us a little bit about yourself—where are you going to school, what are you studying, what do you do in your free time, what's a fun fact about you? 
I'm originally from New York City, I now live in Montgomery, Alabama. I'm currently pursuing a bachelor's degree in Computer Science with an emphasis and certificate in Applied Data Science at the University of Georgia.
I truly enjoy coding and in my free time, I can be found in my university's library with a cup of coffee working on some exciting side projects. Recently, my friend William Darko and I developed a web app that features an interactive globe with every country infected by COVID-19 and a display of countries' active cases, deaths, and recovered counts. We also implemented various graphs and critical trends to provide the public with an even better interpretation of the current climate of COVID-19.
When I'm not being a nerd, I enjoy the outdoors and the simple things in life; gardening, going hiking, or meeting up with some friends to go skateboarding. I like keeping up with fashion, in particular streetwear, and recently I've been learning more about the mechanics and history of cars.
A fun fact about me is that I have an identical twin brother, Fuad, who is also interning at Medidata as a Marketing Intelligence Intern.
What group are you working with at Medidata and what projects are you working on at Medidata?
I am an Applications Engineer Intern on the Patient Cloud team. My main intern project was to assist in delivering myMedidata, an intuitive platform for patients to enable flexible participation in clinical trials for new medicines and vaccines.
I developed prototype screens for the myMedidata LIVE (video visit) feature and laid the foundation for the seamless integration of the Intelemage API to handle the backend telemedicine components. This feature will allow clinical research to be conducted remotely, which is essential in the current healthcare environment. I also completed a project for the Market Intelligence group by coding a Python script that read over 20,000+ excel rows and exported matched data based on a given set criterion, saving days' worth of work. As a side project, I assisted the Medidata's Lab group with a big data project by labeling data from a sensor ontology and exporting it into a PostgreSQL database.
How has this internship shaped or advanced your career aspirations?
From the inclusive culture to the executive mentorship, I have had an insightful and eye-opening experience. I've always been interested in using code to solve financial and investment-related problems, but my biggest passion is using my avidity for programming to help others. Through my internship, I was able to gain exposure to the life sciences industry and solutions that empower precision medicine initiatives in the new era of drug development. This experience has widened my perspectives on how to utilize technology to make the world a better place.
Despite being remote, what has your experience been like this summer? 
With new measures and social distancing guidelines to keep everyone safe during the pandemic, I spent my summer trying new things at home. After speaking with Sastry Chilukuri, President and EVP of Acorn AI, I decided to give one of his hobbies a try and now have developed a love for running. Every day, right before sunset, I log out of work by running two miles. I've also been catching up on some reading and I'm currently reading Algorithms to Live By: The Computer Science of Human Decisions by Brian Christian.
What has been the highlight of your internship so far? 
The main highlight of my internship has been being able to call myself a Medidatian this summer. It is truly a great feeling to wake up each morning knowing the projects that I work on will soon make a positive impact on other people's lives.
Have you gotten involved with any other groups or activities at Medidata, and if so, can you tell us about the experience?
I joined the Remotians Business Resource Group (BRG) and was paired with a mentor to develop good work-from-home skills. The drop-in meetings are a fun way to start off my day by catching up with fellow Remotians and Allies.
An exciting activity that I got to take part of at Medidata was the Intern Innovation Lab. In the lab, I was placed in a cross-functional team to work on an impact project that supports Medidata's overarching goal of providing all patients with access to treatment. In a week, my team and I developed a market strategy for an innovative tool that aims to broaden patient diversity and representation in clinical trials regardless of ethnicity, gender, geographic location, or socioeconomic status.
What are your plans for next semester?
I am really looking forward to joining a research lab next semester to conduct assessments of heat-related morbidity and climate change health impacts. Through research, I anticipate utilizing and strengthening my skills in data analytics and modeling to work towards innovative and sustainable solutions.
Additionally, I've decided to set aside my Saturdays to explore and try new things in Athens, GA, where my university is located. From previous years, I noticed I would find myself caught up with studying and work, and overlooking the importance of a work-life balance and self-care. Some of the things on my list so far include visiting the State Botanical Garden of Georgia, kayaking down Broad River, and viewing an exhibition at the Georgia Museum of Art.