Medidata Blog
Merck's Rochelle Redding Reflects On Medidata NEXT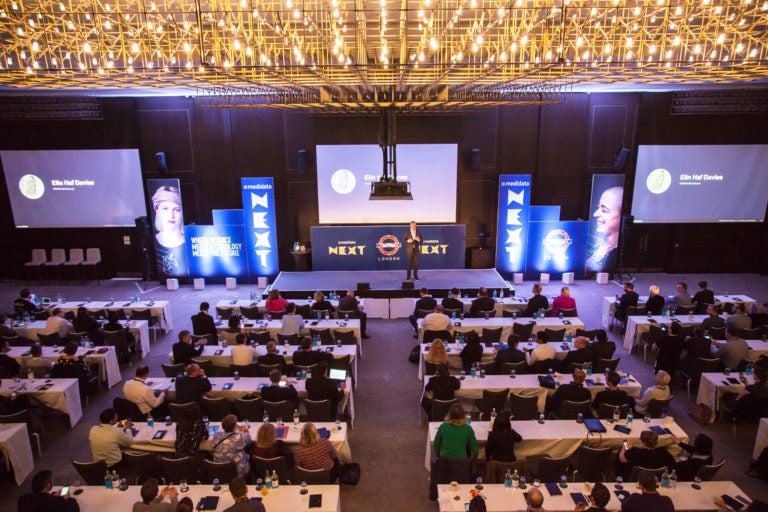 November 20, 2018
On October 24-25, over 1,000 life science professionals will converge in New York at Spring Street Studios. And we want YOU to present.
We are currently accepting abstracts for presentations. Accepted abstracts will receive one free pass to NEXT Global, and presenters will have an audience of industry leaders.
We caught up with one of last year's NEXT presenters, Rochelle Redding, associate director of primary care trial initiation at Merck, about her 2017 presentation at Medidata NEXT.
Geeks: Can you describe your experience speaking at Medidata NEXT 2017?
Rochelle Redding: Last year I co-presented at NEXT with my colleague Doreen Benzie. We discussed "Consistent Budgeting Approaches to Yield Better Benchmarks." This was our first time presenting at Medidata NEXT, although we have attended a couple of symposiums in the past. The objective of our presentation was to spark a discussion amongst other users of Edge Site Grants on best practices when developing the investigator site budget, proper code selection in the system, what new site requests are sponsors receiving and how are they handled, and most importantly, data submissions and how the data drives the benchmarks in Edge Site Grants.
​Geeks: What was the highlight from your session?
Redding: Seeing how other sponsors are experiencing some of the same pain points we have with developing and negotiating a fair investigator site budget. Complex protocols have increased the need for conditional procedures to be invoiced, and the variable and complex site structures require us to be flexible in our budgeting approaches.
Geeks: Did you make any connections with the audience?
Redding: Over the past couple of years I have made several connections at NEXT and have been able to reconnect with colleagues I have worked with in the past. Medidata offers several networking opportunities for sponsors to connect with each other and share best practices.
Geeks: Why was Medidata NEXT the right place for you to present?
Redding: Presenting at NEXT was the right place for us at the time as we were evaluating Edge Site Grants, and it was the perfect opportunity for us to not only present but discuss best practices and challenges with other users of the system.
Geeks: Anything else you'd like to add for someone who might be considering presenting this year?
Redding: Medidata NEXT does an excellent job at giving the vision for the future of healthcare and clinical research in particular. There are many opportunities to see not only where we are but where we are going in the future with technology. They have a 360 approach by having the sponsor, CRO, site, and patient perspectives present during NEXT.
Submit your abstract today and don't forget to register for Medidata NEXT NYC, returning to Spring Studios in New York City October 24-25.