Medidata Blog
mHealth Goes Mainstream Media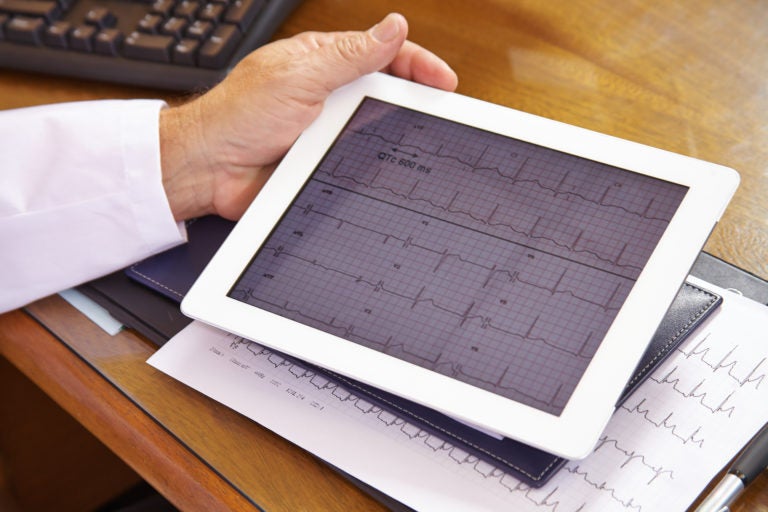 January 17, 2018
I had a lovely chat with The Telegraph's Iain Withers for an interesting article on mHealth technology to answer a pressing question: "The modern pharmaceutical age has granted doctors a panoply of drugs to help with a variety of conditions, but how to ensure the patient takes them?"
I have a short quote in the article, but I have some additional thoughts on where we are and where we are headed.
By empowering clinical trials to use digital solutions like wearables and other virtual platforms, we're creating the opportunity to tackle today's major problems in realtime and include a wider demographic across research. We're now seeing patients use mobile apps to enter their own symptoms during clinical trials, without the need to enter a physical location. This is accelerating critical breakthroughs and enabling a seamless connection between the researcher and patient.
Our technology is currently remotely monitoring patients enrolled specifically in clinical trials around the world. The type of remote monitoring depends on the therapeutic indication being investigated. For example, in cancer clinical trials, we are using mobile apps to report symptoms and quality of life directly from patients at home while wearing an activity tracker to measure daily movement and sleep quality.
Studies have shown that when these kinds of technologies are employed in regular cancer care, quality of life is improved, ER visits are reduced and overall survival is extended. We are applying these same techniques to clinical trials earlier in the drug development process to help get new therapies to market with this value built into the submission to regulators and payors. Most life sciences companies have or are now forming digital strategies in their drug development pipelines because of the projected value this provides.
We at Medidata provide cloud solutions that are part of the early stage drug development process, which helps to run clinical trials more efficiently and on time. By nature, we see our business having a material impact in the reduction of drug development costs, which will have an impact on the overall health system. That being said, we are seeing new types of digitally enhanced treatments (such as a pill, plus a wearable, app engagement plan, etc) that are being submitted to regulators as a way to differentiate themselves, but also reduce health costs by putting technology in place to reduce strain on the health systems.
It's important to note that these new technologies are not at all meant to take the place of the doctor/patient relationship. In fact, they are meant to enhance that relationship with better personalized data. For example, a patient is discharged from the hospital with a knee replacement. Today, they are handed a stack of papers and physical therapy recommendations and schedules to go home with. Compliance is a real problem in this case. What if instead, a doctor was able to prescribe an app built on Apple's CareKit that is connected to an electronic medical records system that has a personalized care plan full of daily activities reminders, a wearable tracker and a new, dynamic treatment plan. This kind of new digital approach will reduce health costs and help patients stay on track to recovery and allow for remote monitoring by physicians and family members.
If you want to learn more, check out Mobile Apps: a 360° Guide For Clinical Trials.