Medidata Blog
Mythbusters: Four Clinical Research Myths Debunked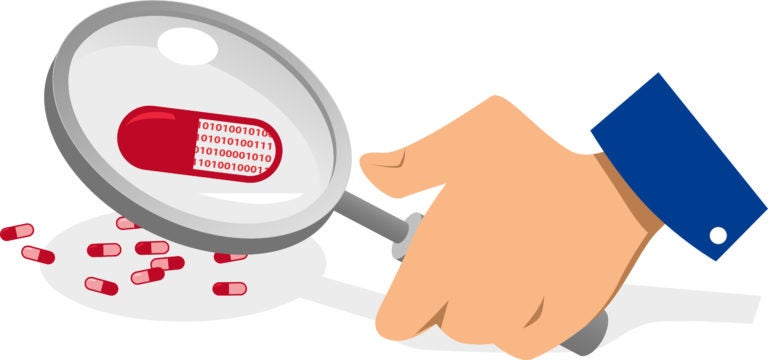 November 01, 2017
When it comes to searching for innovation and new treatments, the destination matters as much as the journey. Make sure you consider the right technology to stay on the path to a successful clinical trial. Here are a few misconceptions debunked for you.
Myth #1: Because fewer patients are required, Phase I-II trials are less complex to execute.
Well, that's actually the opposite of the reality. Yes, there are fewer patients in Phase I-II trials, but the number of procedures, assumptions, questions, variables to be checked per patient is higher than in any later phase.
Phase I Trials test the safety, side effects, and best dosage of a new treatment. The number of total procedures performed is 253 on average per patient,

according to a study Medidata did in collaboration with the Tufts Center for the Study of Drug Development

.
Phase II Trials expand the test efficacy and side effects on up to several hundred patients with the disease/condition. This is also when you start to randomize patients across different arms.

In oncology,

90% of Phase II trials have a control group

. In the Tufts study, the total number of procedures in Phase II drops to 219 per patient, but this number has increased by 67% in the past 10 years.
Phase III Trials test the efficacy and monitor adverse reactions on thousands of patients and define the dose planned for each randomized cohort. As you can expect, there are fewer procedures required – 187 procedures per patient (Tufts) – but the scalability and monitoring of the efficacy of thousands of people is key.
Phase IV Trials monitor with post-marketing surveillance and watch long-term safety and efficacy effects of an approved treatment on people who have the disease.
Source : "Nature Reviews Drug Discovery" article on Trial Complexity Based Upon Benchmark Data from Medidata
Myth #2: Phase III trials have the lowest probability of success.
Actually, Phase III trials have a probability of success nearly double that of Phase II trials: 58.1% vs 30.7%, respectively. Phase II trials have the lowest success rate among Phase I-III trials.
Source : Bio Analysis ''Clinical Development Success Rates 2006-2015''
This shows how critical it is to improve success rates of Phase II trials for the progression to Phase III. Companies shouldn't sell themselves short by using less than the best technology to support their early phase studies.
Some therapeutic areas have higher success rates than others. Ophthalmology for example has one of the highest probabilities of progressing from Phase I to Phase II. No wonder why some new entrants in the EDC market chose to experiment in ophthalmology.
Source : Bio Analysis ''Clinical Development Success Rates 2006-2015''
Myth #3: Software technologies required to deliver Phase I-II trials don't need to be as sophisticated as those delivering late-phase trials.
First of all, you should never have to adapt your processes because of the limitations of
technology. You need a secure, flexible and configurable solution to meet unique workflow requirements, to capture data from a variety of sources and to leverage regulatory-ready clinical best practices.
Specifically in early phases, researchers need both flexibility and speed. They want to be closer to patients' needs and to capture patients' data in real-time from wearable devices or from various digital sources – including imaging data, genomic analysis, and real-world EHR data.
Last year we interviewed Dr. Barbara Voith, who heads global clinical sciences operations at the German pharmaceutical company Bayer. Her experience and insights on early phase trials paints a picture with all the complexity involved and illustrates why an integrated and robust eClinical platform is key.
"There are certain differences for early development versus late. We need to be much closer to the physicians and to the patients. We need to react to the data which we're seeing in the trials much quicker than in the late-stage development," says Dr. Voith. She explains Phase I/IIa trials as the hypothesis-generating stage and later-stage trials as the hypothesis-testing phase, and these different phases need different tools, "We need a different speediness to react. We need more flexibility in our trials," Voith said.
Medidata Rave's out-of-the-box unification of eConsent, eCOA, randomization, medical coding, safety reporting, imaging, payments, etc., eliminates the need for third-party integrations for additional tools to support clinical trials. With pre-populated global libraries, Rave reduces study build time significantly. Now if you add mobile health and monitoring capabilities connected to Rave, you get all eClinical capabilities in one place.
This can provide the speed and flexibility that is sought in Phase I and Phase II studies. Things that weren't possible years ago, such as a first patient visit that includes eConsent, randomization, and trial supply management, are now routine with Rave.
Medidata Rave is recognized as the industry leading solution best suited to address complex study design and execution. At the same time, Rave fully supports small- and mid-size biopharma. In fact, looking at just biopharma-sponsored trials, about 50% of trials run on Rave are from small and mid-size biopharma companies. The remaining are from Top 50 pharma.
Looking at the type of trials run on Rave by phase, we see the same mix: ~63% of trials run on Rave are Phase I-II and ~37% are Phase III-IV. Our trial distribution is a mirror copy of the industry's distribution.
Myth #4: An EDC tool is the only technology able to run successful clinical trials.
You can definitely run clinical trials successfully with an EDC application, but what would you say if you could capture these data as eSource and supplement with benchmarking data and machine learning to speed up your execution and validate your clinical hypothesis faster?
Let's take Medidata Synthetic Control Arm. SCA allows life science customers running single-arm trials to compare patient response with precisely matched synthetic control groups that leverage a unique database of over 13,000 clinical trials and 3.8 million patients. By doing so, you get an improved selection of compounds for next phase, lower failure rates in subsequent trials, and a reduction in submission time.
No other eClinical provider combines the rich data assets and deep data science expertise to natively leverage synthetic controls to transform clinical development in such a tangible way.
Here comes the last dimension of an approved trial: life science expertise.
"In order to get breakthrough approaches, we need to have a culture of innovation in our companies. We need to have people who are on fire for science, who have science in their DNA, who fight for their projects to drive them forward, who are able to think outside of the box," Dr. Voith said.
It makes all the difference having the support of hundreds of experts and architects at Medidata – who have been recognized several times as the best in the industry – to design and implement your research.
Recently, a software vendor building an EDC application admitted that they are ''learning a ton here,'' discovering that EDC is a ''deep application'' and that their current EDC capability is not ready for clinical trials as late as Phase II and beyond before the fall of 2018. There are already so many unknowns to be figured out in clinical research, I don't see the need to add another one with an uncertain EDC application that cannot accompany you through the clinical trial journey.
Conclusion
The reality is that:
1. Phase I-II trials are complex
2. The probability of success for Phase II trials is the lowest amongst phases
3. As a result, you need a robust, configurable and scalable proven eClinical platform to deliver the speed and flexibility required by early phase trials.
4. Finally, you need a team of experts with significant operational experience in life sciences to design and implement the best study.
Don't let technology be a blocker or slow down the success of your trial. Get it right the first time by choosing the leading eClinical platform that enables success across the entire clinical development lifecycle – from Phase I to Phase IV.