Medidata Blog
NYC Targets Healthcare Innovation
March 11, 2016
New York City is quickly gaining national recognition as a hotbed for technology. Thanks to the efforts of the New York City Economic Development Corporation (NYCEDC) and its Center for Economic Transformation, there is a focus now on finding opportunities for innovation and initiatives to support the healthcare technology sector in NYC. Havingfounded Medidata in 1999 in New York City with the mission to provide technology to life science organizations, we're happy to join this timely conversation.
This morning, over two dozen senior executives of healthcare and healthcare technology organizations located in New York City met to discuss how the City could facilitate innovation by making it easier for start-ups and early stage companies to get a foothold here. The main focus was on how best to showcase companies and facilitate interactions among people/companies with innovative technology ideas and the large base of potential end users and customers. The end goal is to create a strong ecosystem that attracts highly talented entrepreneurs, programmers, etc. and have them not only start companies here (much like Medidata), but keep them here as well (again much like us).
Beyond the work that NYCEDC and the City are doing to provide space or infrastructure to facilitate this goal, the discussion focused on how best to showcase young companies and how NYCEDC could help with facilitating proof-of-concepts or pilots for new technologies. Because NYC is such a vibrant city and there is a tremendous amount of commerce, news and information generated here on a daily basis, an important aspect of success is "being heard above the noise." Medidata has at various times in its evolution struggled with this aspect of being a New York-based company. In today's discussion, one direction discussed was to use the Mayor's office in conjunction with media and awards (monetarily and otherwise) to showcase good new ideas. A panel made up of local industry representatives could help in the judging process.
Young healthcare technology companies getting started in NYC have the benefit of a very rich landscape of potential end users and buyers in and around the City. Given the relative risk-averse behavior of many of these mature and nationally or globally focused companies, a challenge is how best to get mindshare and focus from them in the early stages of new product development. An area we focused on was having the NYCEDC coordinate and fund initiatives that were proof-of concept, with the City potentially helping share some of the cost with the buyer. This would serve several purposes, including lowering the risk profile of pilots and reducing the financial strain on the buyer. The technology company benefits in terms of credibility from having a big-name sponsor and the City effectively endorses its offering, while allowing it to refine it as well.
Medidata would have certainly benefited from programs like these in its early days. Today, the benefit comes from attracting highly talented people to New York City, therefore enriching the talent pool from which we hire. Our involvement with the start-up community is as much a way of driving Medidata forward as it is a way of giving back for the benefits that we have gained from being here. Clinical research is costly and the life science industry is estimated to spend $70 billion annually. The Medidata team has looked at all steps of the clinical trial process—spanning operational and clinical activities—and created solutions that use cutting-edge technology, process change management and implementation planning, and robust databases and analytics to take risk, time and resources out of the trial process. By focusing on critical decision points in clinical research, we are working to develop solutions that provide all members of the research team with novel analytic tools and information technology to maximize their clinical investments. Our mission has always been and continues to be to make the science of drug development better and thus to help bring life-enhancing drugs to market faster and with lower risk.
Guest blogger Tarek Sherif is chairman and CEO of Medidata Solutions.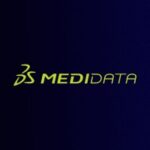 Medidata Solutions