Medidata Blog
Oct. 13 Media Roundup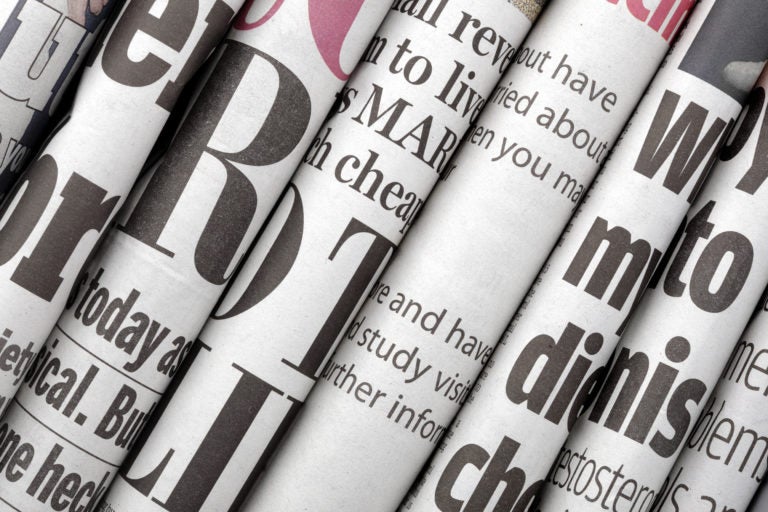 May 01, 2016
Most of our news last week focused on the Medidata Symposium in DC, but a few noteworthy stories also surfaced that are worth checking out.
In the mHealth field, one of the most exciting pieces of news were the results coming in from a study developed for the Apple ResearchKit. Six months ago the Icahn School of Medicine at Mount Sinai, working with LifeMap Solutions, released an app to allow individuals with asthma to participate in a large-scale research study.
Of the people who enrolled in the study, 2,000 participants regularly used the app and 87% of these folks lived outside of the New York and New Jersey area (where Mount Sinai is located). "...many of our study participants wrote to inform us that the app was serving as more than a research tool, or an educational tool, but was actually helping them better understand and manage their condition and feel better overall," said Yu-Feng Yvonne Chan, at the Icahn Institute for Genomics and Multiscale Biology at Mount Sinai. Without giving away too many spoilers, one of the most promising findings was that, on average, participants reported exercising more while enrolled in the study. 
Aside from the study results at Mount Sinai, the high participants rates and engaged subjects outside of the region suggest that apps and mHealth devices will increasingly be considered for research studies. Check out the news from Mt. Sinai below as well as all of our featured stories from the past week.
mHealth and Tech
Life Sciences and Pharma
Want more of our industry news updates? Follow along with us all week on Twitter and LinkedIn!