Medidata Blog
On-Demand Access to Clinical and Meta Data Using CDISC ODM
April 23, 2016
As clinical trials become more complex, the amount of data collected is increasing almost exponentially. This places a heavy burden on any clinical system that processes it. Like any Software as a Service (SaaS) or Platform as a Service (PaaS) provider, Medidata knows that the ultimate destination of the clinical data processed is with its owners who are increasingly using sophisticated data warehouses to store, analyze and manage it. In order to facilitate the integration between service provider and customer, a new tool has been developed called the ODM Adapter which has the five key qualities that any highly effective data export tool should embody namely:
A high speed data transfer capability, facilitated by RESTFul (representational state transfer) web services.
A huge data payload, enabled by the use of pagination.
Comprehensive data coverage. All data comes from the audit trail, so there is zero clinical study-specific configuration.
Extensive error-handling, should the wheel drop off the wagon, a problem can be quickly diagnosed.
A straightforward recovery mechanism if the line breaks mid-transfer. Like File Transfer Protocol (FTP), you can restart a transfer without having to return to the beginning of the process which saves time.
As the name suggests, the ODM Adapter uses industry standard ODM to encapsulate both the clinical and meta data into a highly effective Extensible Markup Language (XML) file, which can be easily parsed and understood by most open-source software to transfer data using a secure, incremental transaction method that provides an almost real-time link between the service provider and the customer's data repositories. The flexibility offered by CDISC ODM coupled with the utility and security of web services forms a great combination of technologies to allow the data owners' on-demand access to all of their information at a cadence that meets their downstream reporting and analytics needs. It is proving to be a very capable self-service data export tool. Check out this video interview, following my ODM adapter presentation at last month's European Medidata User Group in Florence, Italy. *Guest blogger John Anstey is an enterprise system architect at Medidata, based in the UK. You can reach John by email.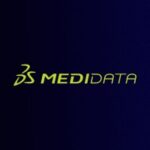 Medidata Solutions