Medidata Blog
One Patient's Clinical Trial Experience: "It's Not Just a Document. It's a Life."
August 08, 2016
T.J. Sharpe is a cancer survivor turned patient advocate. While trying to enroll in a research trial that could essentially save his life, T.J.'s clinical trial agreement just sat on a lawyers desk  waiting to be executed. But as a Stage 4 melanoma cancer patient, T.J. didn't have much time.
His only option was to advocate on his own, in order to get through all of the red tape. Christine Pierre—president for the Society for Clinical Research Sites (SCRS)—presented with T.J. at the 2014 SCOPE Summit. In this video , Christine shares how T.J.'s amazing story inspired her to work with fellow industry peers, and create a charter to address inefficiencies in the clinical research process.
TranCelerate constituency members, ACRO members, non-TransCelerate sponsor organizations, non-ACRO clinical research organizations (CRO's) , and all of the sites through SCRS plan to work together to make sure that patients, like T.J., don't have to wait to start a clinical trial because of contract delays. *T.J. Sharpe is a patient, survivor and advocate. He's the author of the Patient #1 blog. *Christine Pierre is president of the Society for Clinical Research Sites (SCRS), a global trade organization representing over 2,000 clinical research sites in 39 countries. Follow @MySCRS on Twitter. TWEET THIS:
[VIDEO] One Patient's Clinical Trial Experience: "It's Not Just a Document. It's a Life." w/ @MySCRS & T.J. Sharpe - http://t.co/mP6dhVxKSb

— Medidata (@Medidata) March 19, 2015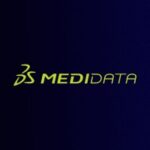 Medidata Solutions