Medidata Blog
Other Industries Have Been Transformed by Software Platforms. Why Should Clinical Research Be Different?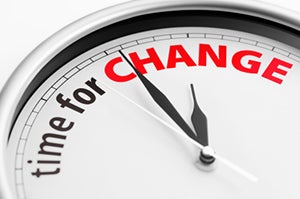 April 27, 2016
At Medidata, we often talk about how enterprise resource planning (ERP) changed how businesses could be built and run, connecting previously disparate parts of companies that managed sales, manufacturing, finance, etc., in separate systems.
We think the cloud will have similar effects on how life sciences and clinical trials are run. The overall lifecycle of compounds and devices is streamlined when you realize that clinical science, operations, data management and biostatistics aren't truly disparate processes, but rather have been managed that way in many cases due to how legacy systems were (and had to be, because of technology limitations) implemented separately. When you think about how clinical trials have even more key constituents—health care professionals and patients—our environment is both more complicated and has the potential for more benefit from truly integrated systems and workflow.
Getting that value is more than just building a unified platform. It's having all those constituents behave differently because they are using it. A unified platform simplifies collaboration and gives people new access to analytics to drive better decision making and new, different and better processes.
That's why we've built the Medidata Clinical Cloud™, and will be introducing the Medidata Clinical Cloud™ Study at the Drug Information Association (DIA) 2013 49th Annual Meeting in Boston. It takes the benefits of the platform we've built and makes them available on a single study. Sponsors can now see what it means to have a seamless platform for just a single trial. They can take our platform for a spin, get up and running on a trial more efficiently and effectively than ever.
If you're in Boston for DIA 2013, come by booth 805 to check it out and see how the Medidata Clinical Cloud is driving the future of clinical trials.
*DIA 2013 Press Release:  Medidata Solutions Introduces the Medidata Clinical Cloud Study, Single Study Option
for the Industry-Leading Clinical Research Platform
*Tweet This: Medidata introduces Clinical Cloud Study, rapidly brings platform benefits to a single study #DIA2013 http://bit.ly/14rxOa2
 *The Back to the Future DeLorean time machine has traveled all the way to DIA 2013. Stop by our booth #805 to get your picture taken with it and we'll make a donation to the Michael J. Fox Foundation, in your name. Or you can take a picture of the DeLorean and tweet it using #FOXMedidata to help support this great organization, dedicated to finding better treatments and, ultimately, a cure for Parkinson's disease.
More about Glen de Vries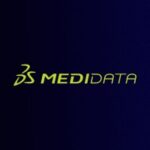 Medidata Solutions