Medidata Blog
Patient Scarcity in the Era of Personalized Medicine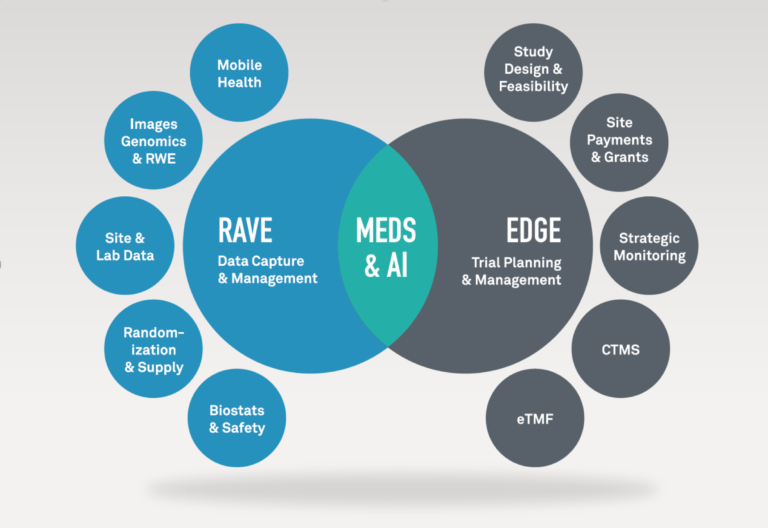 March 20, 2018
Yesterday, we introduced the current conversation on patient scarcity in precision medicine trials—how we improve patient recruitment, how we improve patient retention, and how we improve study design and execution. Today, we look at ways to tackle some of these challenges.
Let's just say this up front: I strongly believe historical study data can provide insights and lessons for future studies. 
From this vantage point there is incredible diversity in how studies are developed, executed, and completed. And by controlling for factors like indication and geography, it is now possible to pinpoint elements of a study's protocol, feasibility, management, and monitoring approach that can be optimized to improve execution.
Join our webinar March 20 and discover how increasingly sophisticated technology with advanced analytics is helping clinical investigators and trial leaders overcome precision medicine challenges. Hear from Reinhard Von Roemeling, former SVP of global oncology at Merck KGaA, Robert Ford, founder and principal at Clinical Trials Imaging Consulting, and Michele Becci, VP of industry strategy at Medidata.
At Medidata we've developed the Medidata Enterprise Data Store (MEDS). This cross-sponsor data store of deidentified study data contains the clinical, operational, and financial data from over 14,000 studies, half a million site/sponsor interactions, and four million patients. This data store is then aggregated and standardized to create a variety of "fit-for-purpose" data sets. These data sets power pioneering analytics use cases with advanced benchmarking visualizations to enable smarter decision-making as a way to lower patient burden and increase patient enrollment and retention.
The Medidata Enterprise Data Store (MEDS) sits at the intersection of the Medidata Rave and Edge families by capturing all of the scientific, operational, and financial data in a study.
MEDS powers a variety of products across the Medidata platform to address the challenge of patient scarcity. It starts with Edge Study Design Optimizer with MEDS. It benchmarks your protocol against the 14,000+ protocols on the Medidata platform. It benchmarks study complexity, site work effort, and patient burden. And as a result it provides actionable insights on how a protocol can be optimized to lower study complexity, site effort, and patient burden.
MEDS also powers intelligent study feasibility. Medidata's cross-site database of how well sites have performed in enrollment and retention in past studies powers our intelligent site selection and feasibility product. By allowing you to filter by therapeutic area, indication, and geography, you can quickly identify the sites that have performed best in similar studies from the past
We've observed that studies leveraging these approaches increase the supply and retention of patients. There are also a couple of new techniques that can lower the demand for patients. Platform trials that leverage adaptive trial design can lower the demand for control patients.  Rave Randomization and Trial Supply Management now includes a new feature called Edit Live Design. It enables protocol amendments to be managed with quick mid-study changes, many in real-time. The full feature set provides support for adaptive trials, complex tritration schemes, cohorts, and dosing factors.
Platform trials can be designed to lower demand for patients by shifting the ratio of experimental to control patients beyond 1 to 1. What if the need to recruit control patients could be eliminated entirely in early phase trials? 
It's now possible. With MEDS Synthetic Control Arms and Databases you can leverage datasets of historical trial patients. These include pre-built biostat analyses and dynamic population subsetting. As a result, you can explore inclusion/exclusion criteria's effect on response. Imagine the use cases of this powerful new tool. It's now possible to create control arms for single-arm trials or pressure test control arms in randomized control trials. Ultimately this means the number of patients needed for a study can be reduced and go/no go development decisions can be reached faster and with greater confidence.
Precision Medicine Is what's NEXT in Clinical Development
I recently attended  Medidata NEXT Basel, one in a series of global events that focus on the future of clinical development. In speaking and hearing from leading research organizations in Europe from the likes of Roche, Cancer Research UK, and many others, it's clear that the precision medicine movement is impacting every aspect of clinical development. If you'd like to go deeper on this important topic with industry experts and your peers, I invite you to sign up to an upcoming Medidata NEXT event coming to a city near you.