Medidata Blog
Practical Considerations for a Successful RBM Implementation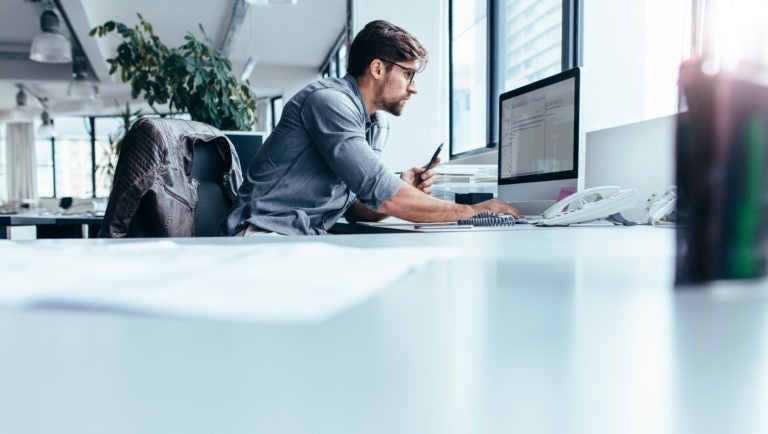 October 08, 2018
Don't forget to register for Medidata NEXT NYC, returning to Spring Studios in New York City October 24-25.
Medidata recently hosted, "Risk Based Monitoring: The Missing Link Bringing Drugs to Market Efficiently," an interactive webinar with special guests David Nickerson, head of clinical quality management at EMD Serono, Colin B. Aherne, senior manager of global life sciences R&D at Accenture, and Stacey Yount, VP of product for strategic monitoring at Medidata. Be sure to check out Stacey's post for a summary of the technology roadmap to RBM.
Today, I'll highlight key topics that emerged from the panel discussion around the what, why and how of a holistic, quality-based approach to monitoring, and how ICH E6 guidance on RBM can fundamentally transform monitoring approaches to help keep up with fast-paced trials.
Be proactive about risk management. Being more proactive about identifying and preventing issues that impact study quality helps execute these studies more efficiently. Essentially, this process begins with the development of the clinical protocol for every new study. While ICH E6 (R2) doesn't specify how this needs to be done, it does specify that sponsors need to be proactive about determining which risks to accept and which risks to proactively mitigate.
ICH E6 (R2) provides recommendations on how to prioritize risks based on the severity, rate of occurrence, and degree of detectability. This allows us to focus on identifying risks that have a significant impact on the outcome and interpretability of the clinical trial. The more the data generated from these studies can be relied upon to drive the decision making process, the more effective the overall drug development enterprise becomes.
Monitor what matters. What's most important to a drug is ultimately how it impacts the patient and their wellbeing. If that's the goal, the monitoring focus has to be narrowed to critical data and critical processes. Even with a strong focus on collecting critical data, there are still data variables that are not really critical. When collecting adverse events, for example, the domain of data may have 25 data variables that are important to collect for compliance reasons, but they may not be impactful to the overall analysis of the study. It's important to challenge the thinking around what is truly critical and to get into the habit of collecting just that. There is always an opportunity to prioritize the data that will be more important than others.
Count on bold leadership to enable change. The hardest aspect of monitoring to change is culture, and that's almost always the root of any challenge. Some sponsors have moved forward and adopted a risk-based approach despite this pain. In many of these cases, the differentiating factor was bold leadership that is fundamentally aligned with the benefits and the value to patients.
Take the time to make the change. Creating a culture where "critical data and critical process" thinking becomes a part of the DNA is not something that happens overnight. There are a number of detailed changes that need to take place across the industry and within an organization. Decisions have to be made about who takes ownership of these processes, who drives them, the process from an end-to-end point of view, an understanding of the tools that exist today, and a plan to transform the architecture to make it fit-for-purpose. All of this takes time.
Show documented evidence of regular oversight. The most important question on everyone's mind: "Are agencies looking for evidence of adopting an RBM approach?"
The panelists confirmed they haven't seen written evidence that FDA, EMA, or PMDA were going to these lengths. However, sponsors are being asked to describe how they are adopting a risk-based approach to managing quality in their studies. Not specifically risk-based monitoring, as in RBM, per se, but how are they evaluating the risks to quality in their studies, and how are they integrating that concept to manage their trials?
For more insights on the relevance of ICH E6 (R2) for RBM, the type of organizational (cultural, strategic, and technological) changes that need to be made for a successful RBM implementation, as well as how to take a step-wise approach to implementation can be found in the white paper "Practical Considerations for a Successful RBM Implementation", authored by Medidata and Accenture.