Medidata Blog
Precision Medicine in Clinical Trials: How Far We've Come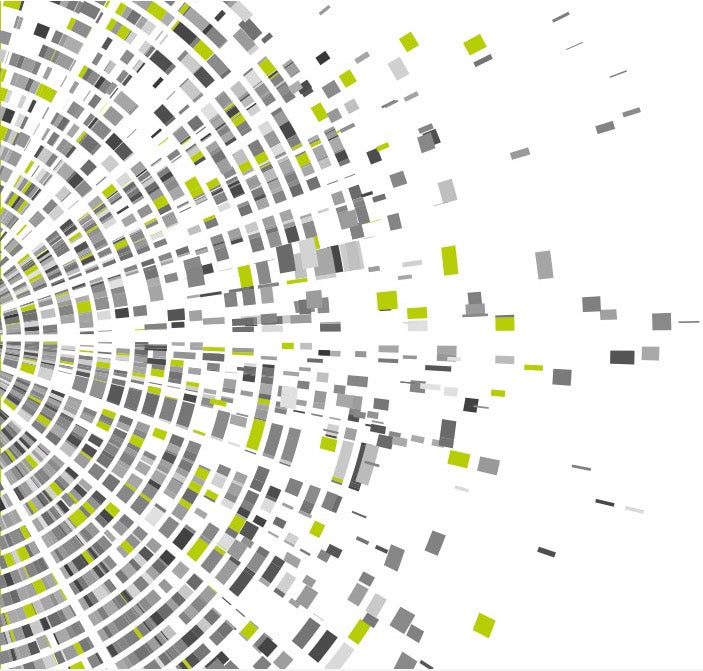 October 30, 2019
Newsweek Vantage's Precision Medicine: Creating Value for Everyone provides unique data, insights, and examples about how organizations are making changes in every part of the value chain. With precision medicine overturning our very conception of healthcare, this is a must-read for anyone who wants to be part of its future.
Data-centric technology is the bedrock on which a new era in medicine is built.
A decade ago, precision medicine was little more than an idea and a phrase. The term was coined in 2011 by the National Research Council, a non-government agency that advises the government on scientific matters. That year, the NRC issued a report calling for a new "data network" to bring together emerging disease research on the molecular underpinnings of disease, using clinical data on individual patients to create "precision" diagnoses and treatments. One of the report's authors compared this project to the building of Europe's great cathedrals, a project of such significance and scale that it required several generations to complete.
In the years since that report was published, the foundations of precision medicine's cathedrals have been built. Vast troves of data have been collected on the molecular, genomic, microbiome and environmental bases of disease, both at the individual and population levels. In fact, global healthcare data—including clinical notes and trial data, lab results, genomic research, claims data, FDA submissions, radiology images, 3D imaging, and biometric sensor readings from the Internet of Things—is forecast to grow five-fold from 2013 through 2020, reaching a stunning two thousand three hundred and fourteen exabytes. That's equivalent to all the written works of humankind, in every known language, 46,280 times over, according to a report from the EMC Corporation and research firm IDC.
Spectacular advances in computational power and machine-learning technologies, meanwhile, are making meaningful analysis of this data possible—and affordable.  The cost of genomic analysis technologies, for example, has tumbled—from $2.7 billion per human genome sequence in 2003 to less than $1000 today—enabling wider use. And a top priority among c-suite biopharma and diagnostic industry executives is increasing investment in IT systems, including artificial intelligence and data management, according to a recent survey by Newsweek in partnership with Medidata.
Together, the sheer mass of data collected and the breakthroughs in artificial intelligence have led to successive enhancements in drug development: better hypothesis building, better trial design, more successful clinical development programs, and higher FDA approval rates. All of these innovations  reduce the cost and time required for medical research, leading to some of the first new precision medicine treatments coming to market.
Over the past five years, from 2014 to 2019, precision medicine accounted for 20 percent of FDA approvals. That number climbed to 40 percent in 2018, when 25 of the 59 new molecular entities that the FDA approved were personalized medicines, defined as any treatment whose label references specific populations of patients who will benefit from or who should avoid side effects from the therapy. Today, over 260 drugs in the U.S. have target patient genetic information on their labels, for instance. 
In the meantime, between 2018 to 2019, the FDA has been busy and approved 33 different AI-based algorithms across a wide range of use cases. One of the earliest of these algorithms, which can detect atrial fibrillation via smartphone technology, was rolled out back in 2014 by the company AliveCor. More recently, in 2018, the company Aidoc received FDA approval for an algorithm that can diagnose brain hemorrhage. "The FDA is finding that there is a lot of clinical rigor in these applications," says Arnaub Chatterjee, senior vice president at Medidata Solutions.
Waves of Change
Today, 84 percent of c-suite biopharma and diagnostic industry executives note that precision medicine represents a new era in drug development, according to a recent survey by Newsweek in partnership with Medidata. Indeed, the shift to precision medicine has had a major impact on every aspect of the drug design and delivery process.
Drug manufacturing, for example, often considered one of the sleepiest corners of the pharma business, has become a major innovator, as mass production of one-size-fits-all drugs yields to smaller-scale production of a wider variety of targeted drugs. For example, 3D-printed pills are being developed that can be adapted in size and shape, and designed to release multiple medications at customized rates. Researchers have also developed a wirelessly controlled, 3D-printed capsule that can deliver at least a month's worth of medications, detect infections and other conditions, and interact with wearables and implants.
The very nature of the factory itself is also changing. Large-scale manufacturing plants housed in one central location, from which drugs are shipped around the world, are giving way to smaller, modular and flexible factories built close to the actual patients who will receive treatments. This is often called "next gen" or industry 4.0 technology, says Guillaume Kerboul, life sciences business consultant director at Dassault Systèmes. And it's not cheap. "If drug makers make the investment, they will extend their competitive advantage, market differentiation, and speed to market." There will still be blockbusters in this targeted, small-batch drug market, he says, and with blockbusters, which can generate $1 billion in revenue, a one or two month advantage can mean a couple of extra million in revenue.
Drug sales and marketing strategies have also taken a sharp and critical turn—toward the patient. Smaller target markets and subpopulations for each drug means greater effort is needed to find these individual patients and the doctors prescribing to them—and at greater cost. Pharma companies need to change recruitment strategies, rely more heavily on social media and collaborations with healthcare organizations, as well as on high quality data and analytics on patient populations and markets.
Drug sales teams may not be able to call up data on any one individual patient—this would violate HIPPA rules—but they can see, for instance, the specific disease and medical profiles of women between the ages of 35 and 44 who are of Asian origin, who potentially live in a particular zip code. Ultimately, drugmakers are working to build stronger direct relationships with patients, becoming more intimately involved in clinical care coordination and in providing "white glove treatment," says Chatterjee. "They know exactly when the drug reached the patient in number of days, when the prescriber put the order in for the drug, if a refill is late they will reach out to the patient."
In the new era of precision medicine, patients have a voice in clinical trial design. And that voice matters: patient perspective helps identify unmet needs and uncover what matters most, such as risk–benefit considerations, tolerability of medications, and quality-of-life measures. This can lead to improved uptake and outcomes, by developing treatments that people want and will adhere to. Most precision medicine approaches to research currently take the form of retrospective analyses of patients' molecular makeup or disease characteristics, in order to form hypotheses as to how patient groups will likely respond to given therapies. The next step—validating those hypotheses in a prospective manner through targeted trials—is still at an early stage.
Oncology trials in particular are evolving toward more innovative designs. There are so many cancer subtypes, based on different types of mutations, that it's increasingly hard to run ever-smaller trials for each one. Multiple sub-studies can, however, be run at the same time, under a master protocol. Basket trials, for example, test a drug on a specific mutation found across different cancer types.
The general aim of value-based healthcare is to achieve better health outcomes in more cost-effective ways. Precision medicine can deliver on this promise to patients, healthcare providers and payers by improving health outcomes through more targeted interventions, and lowering costs through preventive measures and reducing ineffective tests and treatments. This, in turn, can help achieve business goals for drug and diagnostics developers in a number of different ways.
But as beneficial as all these developments are, they add new layers of complexity to the drug development process that the industry is still only beginning to comprehend. "There is no going back," says Kerboul.
Download the Newsweek Vantage report Precision Medicine: Creating Value for Everyone.
Dan Poppy