Medidata Blog
Reach for the Cloud: A Single, Unified Platform to Transform Clinical Trials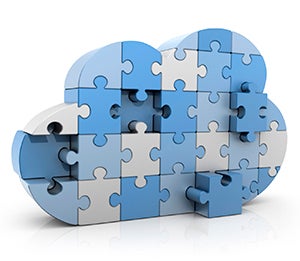 April 27, 2016
Life science organizations interested in increasing speed to market, reducing risk, lowering cost, and improving the quality of their regulatory submissions commonly look for technology solutions to their clinical trial challenges. They are often disappointed in the results – the clinical trial technology landscape is filled with products that solve some of their problems but do not enable meaningful change in their trial speed or regulatory success. Moreover, when these organizations try to build their own technology, they spend far more than they expect. An estimated 70 percent of life science IT projects go over budget and, on average, these overages go 90 percent beyond what companies originally intended to pay.
We at Medidata have evaluated the potential for value creation through optimized technology, and we believe that a unified, cloud-based platform can drive value equivalent to a 15 percent improvement in annual profitability.
How is this possible? One of the most important examples: companies that analyze their trial design to understand the drivers of cost, investigative site burden and patient burden can optimize their protocols to reduce cost and complexity that isn't likely to have meaningful impact on their understanding of a therapy's efficacy. This type of analysis can enable a reduction in trial procedures, which has a number of downstream impacts: patients may be more likely to enroll or stay enrolled in the trial, data managers have less data to clean, monitors have fewer forms to check and lab managers have fewer tests to interpret.
There are a number of other notable examples. Life science companies can reduce the number of underperforming clinical sites through better tracking of key performance metrics at the site level. Patient adherence can be improved through well-designed patient reported outcomes tools. Monitoring costs can be reduced through a thoughtful risk-based approach to reviewing data. There are also some simple solutions that show strong promise. Earlier data entry and statistical coding, as well as using an integrated system that reduces reentry of data, have the potential to reduce time to submission by 1-2 months or more.
The clinical trials industry is behind others in this type of optimization. Forbes notes that in 1990, 30 companies in the Dow were deploying ERP. An investor in those companies would by today have observed an eight-fold increase in market cap, 500 percent growth in revenues due to automation and scale benefits, and a 35 percent decline in G&A.
To make it easy to reap this type of benefit, we have built a unified platform that addresses the scenarios described above—The Medidata Clinical Cloud™—and recently we have designed an offering that can be used even for just one trial: The Clinical Cloud Study. This offering brings Medidata's industry-leading cloud-based platform to a single study and provides the core functionality required for a trial with a single implementation and single sign-on.
We have seen the potential of technology to optimize performance in industries from retail to manufacturing. The life sciences industry faces an imperative just as daunting as any of these other industries — less than 10 percent of sales from reported products in large biopharma companies currently come from drugs approved since 2007, underscoring the continued heavy reliance on innovation from decades past. Careful exploration of technologies that have the potential to accelerate efficiency and speed while enabling better decision making and reduced risk will be critical to change this paradigm.
Guest blogger Kara Dennis is vice president of strategic and corporate development at Medidata Solutions. You can reach Kara by email or follow her on Twitter @KaraNDennis.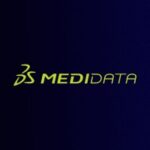 Medidata Solutions