Medidata Blog
Redefining RTSM (And A Few Bragging Rights)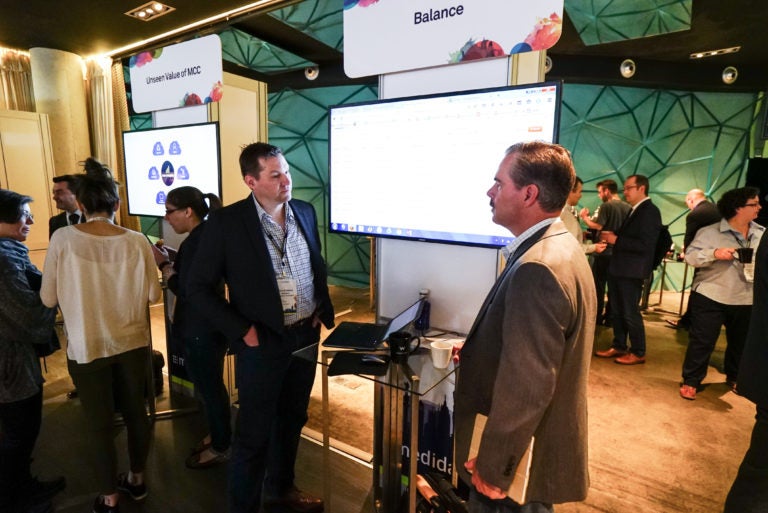 April 12, 2017
I honestly believe that Medidata is passionate about partnering with our customers in order to understand major pain points and subsequently build solutions on our platform that resolve those obstacles. Meanwhile, our customers can then focus on their goals to bring better treatments to patients.
That's why I'm honored that the Balance team will be recognized at the 2017 CARE Awards—which celebrate clinical R&D achievements across the life sciences industry—for our innovative work on our randomization and trial supply management (RTSM) technology.
Medidata was put to the task of implementing a solution for oncology biopharma Tesaro's adaptive protocol design to investigate multiple tumor types. To quickly handle mid-trial changes, Tesaro split the study build into five tumor-specific databases based on cancer indications within the unified Rave / Balance system. Realizing that the same site could be involved in the treatment of multiple patient groups, Tesaro needed a way to streamline and consolidate its inventory shipments. Historically, RTSM solutions would have required the development of five separate databases with custom-coding, which is an expensive and time-consuming process.
The solution? To develop agile technology providing the means for drug pooling at sites. The new Balance pooled supplies capabilities disrupts the status quo and enables Tesaro and other life sciences organizations to decrease costs on drug, labeling, packaging and shipping by sharing the same inventory across multiple trials at the same site. This alleviates burden for the site and trial depot, which can arrange, pack and ship one combined order.
Pooling supplies is not a new cost-saving method. It has been discussed and explored for decades. Yet, the interactive response technologies (IRT) available have not provided sponsors and CROs with a way to properly set up and manage this strategy. Medidata wanted to design a configurable solution that offers the entire life sciences community the ability to cut their overall drug costs by a third.
Our research determined there have been several major barriers to making pooling supplies standard practice. First and foremost is the time and effort of setting up an IRT system. In addition, several operational concerns have been an impediment to pooled supplies, with drug accountability causing the most angst. And the third most talked about pain point: forecasting for package runs that require planning at the start of the program, for all trials that could possibly to occur within a clinical program.
What if there was a trial supply solution that gave you the control and simplicity to set up your pooled supplies without involving the RTSM vendor? Would that make you feel differently about using this cost-savings method? If sponsors could decide while packaging the investigational product, wouldn't this be a game changer to pooling supplies?
If studies could be added and deactivated from a group of studies sharing the same subject kits without spending weeks of set up with the vendor, this could cause a paradigm shift. And what about ancillary supplies? Why couldn't each sponsor share ancillary supplies across the entire company? Imagine the cost savings if all your syringes, alcohol swabs and devices could be shared from a common pool and charge each trial only the costs of what was actually used in that study. Purchases of 50-100% overages will no longer be necessary.
Then there are the operational complexities. Drug accountability had been one of the leading operational hindrances to drug pooling. There is considerable uncertainty surrounding how drug accountability will be performed. What if pooled supplies were implemented in a manner in which all monitors for a particular location had full visibility into drug accountability and reconciliation activities for the shared study sites? Monitors would know what had already been reconciled and the drug accountability report could be easily combined across trials.
Another major pain point our customers had was that they somehow were expected to forecast all of the trials or types of trials and comparators that were going to be used for a clinical program. Sponsors prefered to have the capability to set up a program without having to anticipate every outcome and do this extensive planning. Medidata asks, what if you didn't need to know this information until you were ready to set up your trial? Would this help change your perception on how difficult it is to pool supplies? What if you could add new drugs and sites and trials to a pooling group at any time? What if it didn't add to your RTSM costs to do this? Pooling can become your go-to supply strategy.
Medidata believes we have found the answer to all these questions. With Balance, the setup of pooled trials can be accomplished in a matter of minutes, and new trials can be added to a pooling group at anytime without additional RTSM costs. Drug accountability will be shared across the trials so all the monitors have visibility and reconciliation permissions to the shared kits. And finally, new studies, drugs, lots, sites and depots can be added or removed at anytime, even years later.
Tesaro recently estimated 39% less package waste and a 34% reduction in shipping costs using the Balance site level pooling feature. Our hope is that pooling becomes the industry's new supply strategy and that all sponsors can join Tesaro in decreasing costs, improving study productivity and conserving trial resources in order to get new treatments to patients sooner.