Medidata Blog
SCDM: Risk-Based Monitoring and the Implications to Data Management
April 27, 2016
Medidata's Joe Dustin and Melinda Turner attended the Society for Clinical Data Management (SCDM) 2013 annual conference in Chicago this month. In this recap, Melinda discusses running clinical trials in the cloud—one of this year's hot trends and topics—and the data management world's direct engagement with actual patients. And Joe shares highlights from a session on an end-to-end metadata strategy using existing standards and tools for clinical research, and how the use of ODM standards can lead to faster study builds, and lower costs. Check out the video to learn more.
Joe Dustin is a senior business consultant at Medidata Solutions. You can reach Joe by email or connect with him on Twitter @eClinical.
Melinda Turner is a global account manager at Medidata Solutions. You can reach Melinda by email.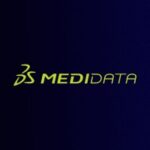 Medidata Solutions