Medidata Blog
September 19 Media Roundup
October 07, 2016
Join us at Medidata Symposium in Phoenix Oct. 17-19.
"Get in, get a new knee, go home." The rise of the bedless hospital.
Machine learning is helping predict the potential of nanoparticles in the human body.
Encouraging results for stem cell therapy to help patients with spinal cord injuries regain movement.
CRISPR shows human fingers and fish fins come from the same set of genes.
Landmark study compares early treatment plans for prostate cancer.
Boston Children's Hospitals' gel-based ear infection treatment takes on the fight against antibiotic resistance.
A hospital with no beds? Mercy Hospital in St. Louis cost $54 million to build, employs 330 staffers, and houses no patients at all. Instead, it relies on tech, including telemedicine tools such as two-way cameras, iPad apps and wearable sensors. For many, this center represents a return to the days of house call doctors. "As opposed to bringing the little black bag into the home, we have tablets, we have biometric sensors, we have triage software," Mercy Virtual Medical Director Gavin Helton explained.
After analyzing 3,700 languages, Cornell neuroscience researchers find common sounds.
"Deep in your gut, 40 trillion chemists are hard at work."
Researchers are testing drones to speed up delivery of lab results.
Closing gaps in rural health: Created 13 years ago, Project ECHO is working to equip primary care physicians with the knowledge they need to treat patients that would normally be referred to specialists. This free service connects physicians and specialists via video conference, with the goal of cutting down on referrals and increasing access to healthcare. Dr. Robert A. Berenson, former head of Medicare payment policy, says he sees Project ECHO "as an example of the kind of innovation that could be a game changer, but there will be forces driving against it."
Could EHRs help track adolescent hypertension?
Yelp reviews for doctors? How online feedback could change the way we measure patient satisfaction.
Carl Zimmer traces the strange history of the war on antibiotic-resistant super bugs.
Q:: Feed a cold, and starve a fever? A: Yale research says it depends on cause of the infection.
Pass the burrito. Check out the latest weapon to fight food-borne illness.
Verily and Sanofi invest in tech focused on diabetes management.
"The human genome is an epic sprawling saga that culminates in you."
Quick, what were you doing at this time three years ago? Data from Fabric could lead to a "lifelogging" index.
Follow us on Twitter and LinkedIn for the latest in how technology is transforming life sciences.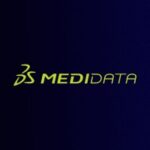 Medidata Solutions