Medidata Blog
Social Innovation Lab, Business Resource Groups, and Working from Home: Fatima Y. Talks Life at Medidata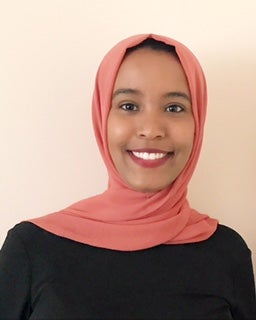 October 13, 2020
Fatima Y., implementation consultant, works closely with our clients to provide technical support and expertise to implement our software solutions according to their study design. She discussed mentorship and being a role model for young women in her Meet a Medidatian interview. We caught up with her again for a closer look at her experience at Medidata. 
What aspects of your experience at Medidata have been unique compared to other experiences?
It was a unique experience to work with organizations on non-profit initiatives to support their business needs, which was part of the Social Innovation Lab. This was an initiative I was working on alongside my client commitments. More importantly, I felt how Medidata was able to instill confidence in their employees during this difficult time was brilliant!
How were you involved with the Social Innovation Lab? What projects did you work on?
I worked cross functionally with the Social Innovation Lab team to collaborate with non-profit organizations utilizing Medidata capabilities. The project I worked closely on was the Castleman Disease Collaborative Network project, where as a team we looked at 3 different areas (Infrastructure, Data Utilization and Communication Strategy/Fundraising) of the organization to help meet their needs. I was particularly focused on the Data Utilization aspect to define the most suitable software solution from our platform with the goal of creating visual representation of the study data to analyze key data points.
What has been your experience with Medidata's business resource groups?
I was the founding member of the Business Resource Group in the United Kingdom. Our primary aim was to broaden our STEM engagement within the London community particularly targeting partnerships with black ethnic minority groups, with the potential of future growth and working with other BRG initiatives. As part of the STEM engagement, we worked with a local school to run a STEM careers session.
What was your experience transferring from the London office to the San Francisco office?
I was grateful to have a seamless experience as I received lots of support with my relocation while getting settled. My colleagues were very welcoming and have helped me to integrate into the team as well as the office. I was impressed with the locality of the office and its proximity to a variety of interesting places, which allowed me to get a taste of the culture.
How have you adapted to working remotely?
Communication has been key, and I feel my team and I have adapted to this very well. Although we cannot work together physically, remote working enables a level of flexibility and comfort while delivering challenging project deadlines. I was also proud of how my team was able to communicate not only professionally but also personally to ensure each other's wellbeing during this difficult time.
Interested in joining our mission? Check out open positions at Medidata.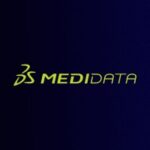 Medidata Solutions