Medidata Blog
Standard of Care in Site Budgets from Three Perspectives: Sponsor, Site and Patient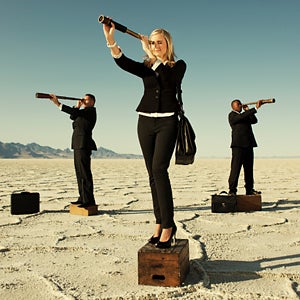 April 27, 2016
The DIA Annual Meeting is just around the corner. For those of you who don't go just for the parties, the sessions and casual meetings with peers are a great way to catch up on ever-evolving best practices in clinical research. One practice undergoing a lot of thrashing right now is the application of standard of care in clinical trial site budgets.
Standard of care in budgeting directly impacts all stakeholders. Sponsors must decide whether to interpret loose definitions and guidelines to create more uniform application of cost coverage analysis on budgets. When they do, there is a whole host of challenges around defining conventional care and developing informed consent templates that clearly and accurately reflect the financial impact on participating patients. Sites have to tightly control their billing practices so as to avoid accidental fraud, address the variability in the coverage of enrolled patients and ensure that informed consent language is clear about financial responsibility. Patients and their families sometimes struggle to understand why they would have any financial burden when participating in a clinical trial. Even for those who do understand, it becomes another burden on an already ill patient when coverage denials occur for any number of reasons.
At the DIA, a session called Standard of Care: Challenges for Sponsors, Sites, and Patients in Clinical Trial Budgets will bring together industry representatives to share perspectives from three key points of view: sponsor, site and patient. Soo Bang, global head of clinical contracting at Celgene, will share sponsor perspectives and best practices, including fostering transparency and compliance. Kelly Willenberg, president of Synergism, has an enlightening perspective of the challenges and will share solutions that research sites can use to manage clinical trial budgets and maintain appropriate billing practices. And to round off perspectives, I will discuss how standard of care in budgeting also impacts patients and their families, and share actual feedback collected from patients.
We hope you'll join us on Wednesday, June 27 (3:30 pm–5 pm) for this session, which we expect to be a lively discussion on this important topic. Learn how others are successfully dealing with these challenges in clinical trial budgeting. As you're packing up your 1980's fashions for the evening networking events, I encourage you to also mark our session in your calendar!
Guest blogger Sondra Pepe is a senior product manager at Medidata Solutions. You can reach Sondra by email at spepe@mdsol.com or follow her on Twitter@ClinBudgetMaven.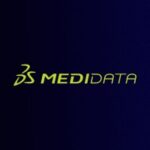 Medidata Solutions