Medidata Blog
Talks of Regulatory Practices Go Global at Pacific Drug Safety Summit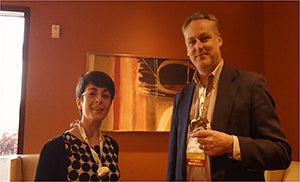 April 25, 2016
Last week Medidata's Sonia Araujo and Sean Neal attended the Pacific Drug Safety Summit (PDSS) in Burlingame, California, just south of San Francisco. Day one offered a series of tutorials, including a session hosted by Sonia and Sean, "The New European PV Legislation and Expedited Reporting." Here are some of their highlights from PDSS.
We had a packed house at our early morning tutorial session on Thursday, where we discussed the new European pharmacovigilance legislation. It took effect across the European Union (EU) in July 2012 and promises to be the biggest change to the regulation of human medicines in the EU since 1995. We also discussed the challenges with the new expedited reporting requirements, particularly the disconnect between clinical and safety databases and the way in which data is captured and processed differently by clinical and safety teams. Many clinical research teams are faced with the tedious manual process of getting data from their electronic data capture (EDC) system to their safety system. Fortunately, we've started to address these challenges with technologies that can move data electronically from EDC systems to safety systems.
The discussion around the new European pharmacovigilance legislation continued on the last day of the conference, with detailed insights from regulatory affairs consultancy group NDA, as well as an animated presentation on periodic benefit-risk evaluation reports (PBRERS)—the periodic safety update report (PSUR) of the future—from Eli Lilly.
We also had some great presentations on signal detection and drug safety practices regarding generics, brought to us by representatives from LBC, Raland, Santen, UBC and Watson Pharmaceuticals. This included some eye-opening overviews of reporting practices across the world. We heard from Eisai about regulatory practices in China (where safety-related fraud can lead to execution!), Japan and India. We also heard from PRA about how inconsistent and ineffective safety reporting is across Latin America. For example, did you know that in Mexico you need to book an appointment with the national agency to hand-deliver safety reports?!
The industry could certainly do with more harmonization. Let's all help in that effort!
Meanwhile, it was a lot of fun showing our Safety Gateway product and discussing with sponsors, contract research organizations (CROs), consultants and other software companies the importance of reducing reconciliation and improving safety reporting and quality. We look forward to seeing even more of you at PDSS 2013 and continuing the discussion.
Now we are moving down to Los Angeles, to the Society for Clinical Data Management (SCDM) conference and look forward to talking to you soon.
Guest blogger Sonia Araujo is manager of product management for Medidata's drug safety solutions, based in the UK. You can reach Sonia by email or follow her@SafetyPriestess.
Guest blogger Sean Neal is a project director for professional services, based in the US. You can reach Sean by email or follow him @SafetyGateway.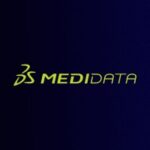 Medidata Solutions