Medidata Blog
Technology and the Future of Clinical Development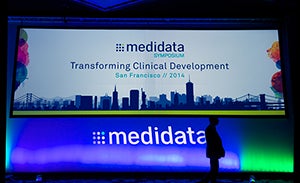 April 27, 2016
Last week was Medidata Symposium, hosted by Gilead Sciences. While it was our 8th Americas Medidata user group meeting, it was the inaugural Symposium (goodbye A-MUG — we had fun!). This was our biggest conference yet; close to 450 attendees from more than 90 organizations joined us in San Francisco. The conversation was also lively on Twitter with more than 600 tweets posted using the #MedidataSYM hashtag. Participants shared key takeaways, images, industry stats, etc., generating over 1.2 million impressions and reaching over 115,000 users.
I always look forward to our conferences. They are a highlight of my year because it's a wonderful opportunity for me and my team to spend time interacting with people that use our software every day. And when you get as many smart, forward-thinking people in one place, amazing new ideas surface. This year did not disappoint. It was a fantastic three days with so many highlights. Here are just a few:
The first morning's general session was packed full of great presentations. Christine Pierre, CEO and founder of RxTrials, Inc., as well as founder and president of the Society for Clinical Research Sites (SCRS), openly admits to loving clinical research statistics. She shared some fantastic numbers with us that really made me think about the challenges of finding, engaging and keeping great sites. "Pay sites monthly!" was a continual plea that should be easy enough to do, especially if sponsors automate the flow of information and trigger of payments. Here are a few other statistics that got the Twittersphere's attention:
37% of sites paid quarterly by industry. Lets move the needle, biweekly or monthly please. @Medidata #medidatasym
For sites, cash flow is the biggest problem. Sites wait 6 months for cash "that's truly unsustainable" #medidatasym
How satisfied are you with the quality delivered by your #clinical site? Christine Pierre @MySCRS #MedidataSym
70% of all of our #patients come from 30% of all of our #clinical sites. Christine Pierre @MySCRS #medidatasym
Money Talks MT @CloudCTMS: Sites give more attention to studies that pay monthly.  51% say yes in survey #medidatasym
The other keynote speaker was renowned Stanford and Harvard-trained physician-scientist, inventor and entrepreneur Dr. Daniel Kraft. Dr. Kraft is the medicine and neuroscience chair and executive director for the FutureMed executive program at Singularity University. He gave a mind-blowing presentation on the potential for technology to impact health care generally, as well as the life sciences industry. I don't think I've ever met someone with as many devices as he has! The sophistication of the technology stunned me, and as he talked about the potential to prescribe technology to a patient to help with the management, monitoring and treatment of disease, I become more and more sure that the ability to deploy apps to a patient's own device (something we have done with Medidata Patient Cloud) is absolutely the only way this explosion of technology is consumable for the patient.
The rest of the Symposium was filled with tracks covering everything from IT and data management to site monitoring and study design, and everything in between. The discussion, best practices and experiences shared were incredible. We are very lucky to have such an engaged customer and user base and I'm looking forward to putting some of what we learned to good use, as we plan our product releases going forward.
At Medidata, we believe in the importance of having equal parts fun to hard work and we got to hang out at AT&T Park for a really fun evening at the home of the San Francisco Giants. If these pictures aren't enough to convince you that you should join us next year, then I don't know what will be!
                                                      More on Michelle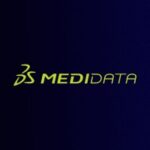 Medidata Solutions