Medidata Blog
The Big Picture: Compelling Reasons to Tear Down the Silos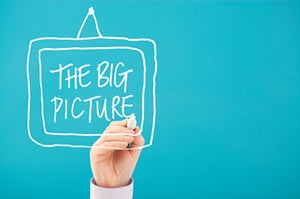 April 27, 2016
Inertia is an extremely powerful force in both the physical and electronic worlds. Legacy processes and systems tend to remain in place without a clear and compelling reason to change. Case in point: for the past 30 years clinical operations have run interactive response technology (IRT) systems for randomization and dispensation transactions and separate electronic data capture (EDC) systems for data capture. This architecture grew out of the different roles served—EDC for data managers and IRT for biostats, clinical supplies and related roles. This arbitrary division led to happy teams as each had its own dedicated system, but nobody was thinking about the bigger picture. As a result, this artificial division created an unnecessary reason to postpone form completion. "I don't have time for that now; I'll get to it later."
Wouldn't a process-oriented solution that, while not only serving the needs of data managers, biostats and clinical supplies, provided sites with a single, user-friendly experience to both randomize/dispense AND complete forms enable a better way of conducting clinical trials? The answer is yes, and what follows is a compelling reason to change. For customers running Medidata's unified IRT/EDC solution, the typical lag time from subject visit to form completion is 35 percent less than customers running the traditional siloed architecture. Best-in-class customers experience 50 percent less lag time.
So what?
Because this reduction translates to days' worth of savings on each and every patient on each and every visit, the benefits of such a cumulative difference in cycle times are far-reaching. First off, studies benefit from better data quality because data quality increases as the lag time decreases. Also, faster form completion results in sites being paid sooner, leading to happier sites which leads to easier future recruitment. Faster form completion also results in greater study transparency which, among other effects, has fantastic potential for adaptive trials and has significant patient safety implications—centralized and off-site monitoring can begin that much earlier on every patient on every visit. In short, greater study transparency leads to better-informed decisions for all study stakeholders.
Medidata's truly unified solution delivers not only powerful and innovative randomization and trial supply capabilities and the leading EDC tool, but also real cross-functional value. By focusing on the big picture, you can now see the whole is far greater than the sum of its parts. Following our president Glen de Vries' previous post about software platforms from other industries, the overwhelming value of big picture, process-oriented solutions has been well-documented and has been the normal operating standard for many decades. It's time for clinical research to start rethinking their core processes and the underlying technology supporting the processes, for the good of us all.
*Learn more about the benefits of a unified EDC & IRT solution.
Guest blogger David McNierney is a director of product marketing at Medidata. You can reach David by email.
Additional blog posts by David McNierney:
• From WordPerfect and Lotus 1-2-3 to the Clinical Cloud Tipping Point
• Through the Eyes of Clinical Supplies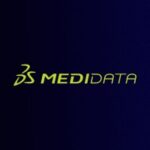 Medidata Solutions