Medidata Blog
The Complex World of Lesion Data Collection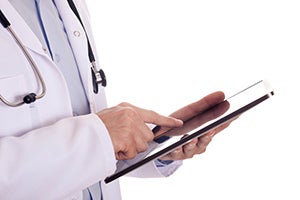 March 25, 2016
Getting effective treatments to patients more quickly is an industry goal and especially important within oncology studies. With the CDISC standardization of Study Data Tabulation Model (SDTM) structures for oncology studies and flexibility of EDC systems, it seems there would be a simple way to get data collected and easily reviewable to shorten study timelines. However, specialty treatments require precise data reporting and multiple amendments, coupled with potentially lower protocol compliance. And overworked study coordinators can result in a lack of compliance of data entry.
As an EDC study designer, I often focus on lesion data collection to alleviate data entry compliance issues. This topic seems so simple, yet quickly becomes complex. First, let's assume we only have target lesions collected, but the protocol indicates the target lesions are assessed at baseline and again every six weeks. We also assume the protocol accounts for study treatment delays, allowing lesion assessments to happen off-cycle. This results in a decision to pull the lesion assessment forms out of the cycle structure and manage as we would adverse events at a subject level. In this case, I would create a form that is structured like an event log at the patient level.
Next, let's consider the layout of the form. Lesion data measurements are collected by assessment and occurrence, which require a log form that collects repeating information. Unfortunately, most EDC systems do not allow for three-dimensional data collection. This leads to two options:
Collect the data by lesion, thus allowing for visual checking of consistency for method of assessment (CT scan, MRI, x-ray, etc.), but requires the entry of the same date multiple times, thereby increasing the burden on the study coordinator, OR
Collect the data by date, reducing entry burden and consistency checks for date of scans, but requiring entry of lesion information multiple times for the same lesion, which could evolve as the lesion is re-evaluated.
Being both a database programmer and data reviewer, I prefer to collect data by lesion, which reduces the errors within analysis of the lesions and allows for analysis to be sure the data reported for target lesion "A" is always the same.
Join me at the Medidata Symposium to discuss how to collect early phase oncology data so it's easy for the study coordinator, and yet allows for a valuable review by the clinical team.
*Guest blogger Melissa Hancock is a director of project programming at Novella Clinical, a Medidata Services Partner. She will be presenting "Early Phase Oncology Database Design" at the upcoming Medidata Symposium in San Francisco.
*Join the Medidata Symposium conversation on Twitter (@Medidata, #MedidataSym)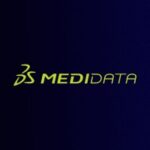 Medidata Solutions