Medidata Blog
The Future of Big Data in Healthcare
August 11, 2016
By incorporating genomics data and mHealth data into clinical trials, companies are finally using Big Data to improve clinical development.
We caught up with Nancy Bradish Myers ( president of Catalyst Healthcare Consulting), Brad Hirsch ( senior medical director at Flatiron Health) and Micheal Dohetry ( head of strategic innovation at Roche/ Genentech) at DIA Annual Conference to discuss how Big Data is being used to improve predictability of clinical trials.
As Roche's Michael Doherty says, "We want to drive the predictability using larger, deeper data sets to make sure we know the right things to measure and that the outcomes will be more positive for patients."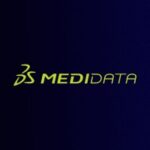 Medidata Solutions