Medidata Blog
The Future of Medicine: Thoughts from Fortune Brainstorm TECH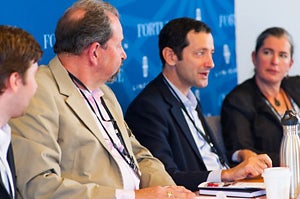 April 27, 2016
Fortune Brainstorm TECH, taking place this week in Colorado, is touted to bring together the world's top technology and media thinkers, operators, entrepreneurs, innovators and influencers. In attendance is Medidata's head corporate strategist Bryan Spielman, who served as a panelist in this morning's "The Future of Medicine" breakfast roundtable discussion. Bryan brings us his thoughts from Aspen on the second day of this three-day conference:
There is a clear delineation between old tech and new tech. The older tech companies are struggling with growth and are trying hard to reinvent themselves. Michael Dell, founder and CEO of Dell Inc., spoke about his business transformation from a PC vendor to an enterprise software and services company—a challenging transition that is still a work in progress.
The CEO of Caterpillar, Doug Oberhelman, spoke about the challenges of becoming more of a technology company and how they need to really leverage their data assets to be more nimble and effective. He also discussed the challenges of finding the right talent and exhorted the government to step up to the plate on education and immigration reform.
There are a number of cloud companies represented here that offer solutions that are really disrupting the status quo, like Medidata, across a broad range of industries. The growth opportunities and the ability to disrupt legacy companies is significant and there is a lot of enthusiasm among the participants.
I participated in a well-attended panel discussion this morning, The Future of Medicine, which examined the systems and data flow that are reshaping the healthcare field. There were significant questions and discussion about the inefficiency of health care and the life sciences industry. The group talked about how leveraging "Big Data" will disrupt the industry and ultimately drive tangible value. As a provider of cloud-based clinical solutions, Medidata can help lead the industry in this effort.
Guest blogger Bryan Spielman is executive vice president of strategy and corporate development at Medidata Solutions. You can reach Bryan by email or follow him on Twitter @bryannyc.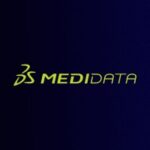 Medidata Solutions