Medidata Blog
The Importance of Engaging Investigative Sites to Improve Data Quality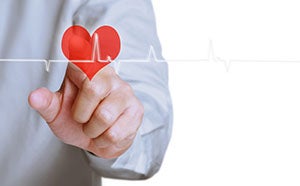 April 27, 2016
With the industry shifting to a risk-based monitoring model, it is probably time to think about what this means for investigative sites and its time to think about the role clinical research associates (CRAs) play. The original assignment of our CRAs was to simply "monitor" their assigned sites. This term, defined as "to observe and check the progress or quality over a period of time; keep under systematic review" tends to leave sites feeling like they're being watched for negative behavior, which is then recorded by the CRA in a report. In school it was the hall monitor. In our homes we install air quality monitors to detect levels of carbon monoxide.
An Era of "Heads Down" Monitoring Begins
In the industry, the phrase "heads down" monitoring has been used to describe the actions of our CRAs over the years. This term set the expectations for our CRAs. Simply enough, go out to the site and review every data point, inventory log, regulatory document and then hurry up and get to the next site so you can do it all over again. While many monitors excelled in this model, it's not a satisfying role for the CRA and it's not a productive experience for the site.
Site Management Reigns
In the 1990s, the terminology shifted to site management. Site managers were expected to provide a higher-level oversight and support for our qualified investigators. In addition, this model was designed to streamline communications and interactions with investigators by placing more responsibility on the CRAs. The upside was that monitors did not have to be at site as often and started to have more time to complete these new responsibilities in their home or local offices. This improved the quality of life for many previous road warriors. From the site perspective, this new model was also a benefit as they had a single point of contact to manage all aspects of a clinical study.
CRAs Suffer from Check-Box Fatigue
While site management has some true benefits over its predecessor, the model created a lot of additional work for CRAs. Many of these new tasks were heavily administrative, box-checking activities such as regulatory document collection, status tracking, data entry, scanning/indexing, and reordering supplies. The end result, in some cases, is that we devalued the role of the CRA by burdening them with tasks aimed at managing more elements of the site rather than focusing on helping sites perform better.
There Must Be a Better Way to Engage with Sites
One of the key limitations of the site management model is that it's burdensome for both the site and the sponsor—there are too many administrative tasks to be performed and it's hard to do them efficiently and remotely. We've seen technology solutions rapidly impacting the way we engage our sites. For example, eTMF solutions enable sites to post regulatory documents into a single electronic archive accessible by users around the globe. In addition, CRAs can be more productive on-site and off-site using a CTMS that automatically populates eCRF data from an integrated EDC. The most dramatic change will be harnessing "big data" from these advancing technologies and displaying that data in dashboards to help CRAs and clinical teams target specific areas of risk. In the past, CRAs were required to micro-manage their sites because it was impossible to view site performance in a dashboard—the only option was to spend countless hours sorting through medical charts and binders or looking at endless data captured across multiple systems. Today, there are tools that make it possible to visualize the quality of a site so that interventions can occur much faster and issues can be addressed before they get out of control.
Investigators Who Are Engaged Will Generate High Quality Clinical Data
As risk-based monitoring becomes mainstream, we need to change the habits of our monitors; shifting from site micro-management to site engagement—we need to collaborate with them to run better trials together. Monitors will no longer look at every data point or essential document at a site. With the efficiencies gained, monitors will be able to refine their craft and spend more time identifying emerging risks and addressing those risks. Monitors can spend more time consulting sites to make them more aware of where they're succeeding and where there are opportunities to improve their methods. As we spend more time engaging and training our sites in this constructive manner, the result will be higher performing, satisfied investigators that generate quality data for our trials.
*Guest blogger Kyle Given is a principal consultant at Medidata, supporting clients with risk-based monitoring programs.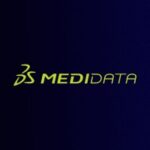 Medidata Solutions