Medidata Blog
The Importance of Using A Cross-Functional Team Approach In Developing an EDC Database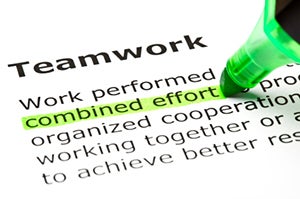 April 27, 2016
With the trend towards electronic data capture (EDC), I have learned it is more important than ever to ensure there is ongoing, effective communication between those who develop the EDC database and team members in other functional areas. Gathering input from the beginning of the development process helps lead to streamlined electronic case report forms (eCRFs), a better site user experience, cleaner data and a shorter timeline from last subject visit to data lock. My first experience building an EDC database taught me all this firsthand. Would have been helpful to have a "Things you need to know when you build an EDC database" tip sheet.
Building an EDC database requires not only ensuring that all the data required per protocol is captured, but also that the eCRFs are deployed in an efficient and appropriate order. If a CRF is not available when data is ready to be entered, this will lead to frustration for the site user and will delay the availability of data that may be needed to make critical decisions. I learned this lesson when the forms needed by our independent raters were dependent on the site entering specific data. When some of the sites "lagged" in entry (who would have thought that would happen?), the raters were unable to enter the required data needed to make the decision as to whether or not the subject was eligible for randomization.
If an eCRFs question is confusing and does not provide help text to guide data entry, the data you get may not be what you expect. As an example, I created a study drug dosing eCRF and asked a question about whether the subject had taken a dose from the kit dispensed. I thought the question was perfectly clear, but after several sites entered data that made no sense, I learned that my interpretation was much different from someone else's. I could have avoided that by asking some of our experienced CRAs and/or site users to test and provide feedback. You can be sure that I get their input now.
I have also received valuable input from team members in clinical, drug safety and medical writing. I have learned the importance of asking individuals from various functional areas to participate in the testing of the database rather than limiting the testing to the data management team. This input has prevented us from making some critical mistakes that would have required creating a new version of the database and then migrating subjects to the new version. I can tell you now that THAT is something that you definitely want to try to avoid.
*Attending the Drug Information Association (DIA) 2013 49th Annual Meeting? If you are thinking about implementing an EDC system, join Maryanne for the DIA symposium, "EDC Insights: Before During and After" on Wednesday, June 26 at 10:15 am. Maryanne will chair this session on how to select and effectively utilize EDC for all phases of drug development. The session will include speakers Patrick Chassaigne, director of CRO partnerships at Medidata Solutions; Toby Odenheim, director of IT services at SynteractHCR; and Kent Mahoney, director at Soltex Consulting LLP.
Guest blogger Maryanne C. Nicosia, MS is a director of Clinical Data Management at Neurocrine Biosciences. You can reach Maryanne by email.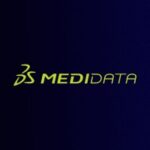 Medidata Solutions