Medidata Blog
The Latest Buzz—More from Health 2.0 in San Francisco!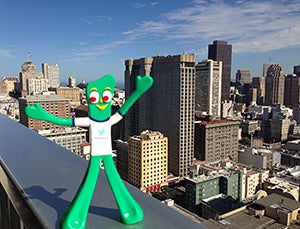 April 27, 2016
Attack of the buzzwords! Mobile, social, cloud, big data, and gamification were all the rage at Health 2.0 this week. As one presenter jokingly noted, "I'm working on big data in the cloud for mobile with gamification and social driving monetization… and did I mention that it was in the cloud?" But beyond the buzzwords, there were a number of health technology companies at Health 2.0 this week creating real value for patients, physicians and other health care constituents. The health tech landscape is moving at lightening speed to make the provision of care more understandable and manageable, and there are a number of implications for clinical trials. As Joe mentioned in his Health 2.0 blog post, we were at the conference for several days, attending talks, meeting with companies and giving two presentations on the Medidata Clinical Cloud. Two themes—beyond the buzzwords—really stood out to me from these days:
The first is that health tech companies are increasingly making sense of data throughout the health care ecosystem. Payers are identifying the patients that are driving their costs, patients are sharing their hospital data with primary care physicians via Blue Button and other tools and physicians are linking to real-time data on patient status via iPads in hospitals. Companies are moving quickly and Medidata will need to be at the forefront of the effort to make data usable and actionable. We will also need to understand how health care data beyond clinical trials is being gathered, structured, analyzed and used, so that we can link it to clinical trials.
The second is that patients have a more active, informed role in managing their health than ever before. They are increasingly empowered to connect with relevant patient communities, to ask questions of physicians without visiting a physician's office or hospital and to access information on their environment, diet, activity and key health indicators on a real-time basis. Over time, this empowerment will extend to clinical trials as patients develop an expanded understanding of which trials are available to them and become better able to contribute data to the trial (via patient sensors and remote data capture tools) and track their own progress.
We have a lot to think about coming out of the conference. Thanks to the Health 2.0 organizers for a fantastic event!
Check out Kara Dennis and Joe Dustin in this Health 2.0 video blog. Guest blogger Kara Dennis is senior director of strategic and corporate development at Medidata Solutions. You can reach Kara by email or follow her on Twitter @KaraNDennis.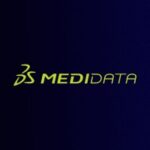 Medidata Solutions