Medidata Blog
The Role of Regulators
April 06, 2016
Close to 250 executives, policy-makers and thinkers gathered in Manhattan last December for the first annual Forbes Healthcare Summit. Discussions covered everything from the development process, cutting-edge DNA medicine, the role of the patient in healthcare and a panel on "Big Data," moderated by Medidata president Glen de Vries. In this video clip, Glen asks panelists and industry experts Harlan Krumholz, professor of medicine epidemiology and public health at Yale University and Andy Slavitt, group executive vice president at Optum about the role of the FDA and regulators in healthcare.
In listening to the themes and key points related to how we can use "Big Data" to make patients better and help guide doctors; how we can make use of the data that is available; and spreading the lessons from top healthcare providers, I felt prompted to take another look at the existing ethical guidelines and regulations related to human subject protection. I discovered that changes are currently being considered to the "Declaration of Helsinki – Ethical Principles for Medical Research Involving Human Subjects," with one of the pending updates clarifying the obligation (versus recommendation) to include in the study protocol, arrangements for post-study access by study subjects to interventions identified as beneficial in the study. The US National Institutes of Health (NIH) identifies "The Eight Ethical Principles of Clinical Research." In particular, the Respect for Human Subjects principle states that investigators and the research team have responsibilities to inform subjects of what was learned from the research in a language the human subject can understand. In both cases, "Big Data" can serve a role in facilitating the generation and subsequent sharing of truly useful information, not just with the life sciences companies and medical community, but also with the patients themselves who were part of the associated clinical trials.
What are your thoughts?
More about Fran Nolan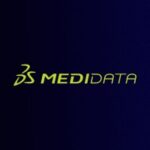 Medidata Solutions