Medidata Blog
The Value Proposition for mHealth in Clinical Trials
August 08, 2016
We had a chance to catch up with Julian Jenkins, the head of GlaxoSmithKline's digital platform performance unit, to talk about the opportunities and risks for mHealth tools in clinical trials, and it was great to hear more about GSK's interest in this space.
We chatted with Julian on the sidelines of the DIA Annual Meeting, and he shared his thoughts on how mHealth tools can generate value for companies and how to overcome perceived barriers to adoption.
Our own Phil Coran, Medidata's senior director of quality and regulatory affairs, chaired a DIA panel with Julian, Pfizer's Craig Lipset, and Philip Kronstein from the Office of Scientific Investigations at FDA's Center for Drug Evaluation and Research. FDA's message was clear: The agency wants to be partners in innovation with pharma and is very open to conversations about incorporating mHealth into clinical trials. We look forward to moving the conversation forward.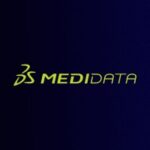 Medidata Solutions