Medidata Blog
Through the Eyes of Clinical Supplies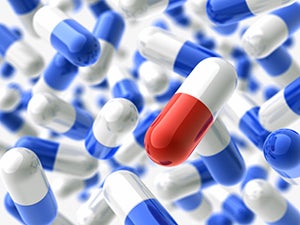 March 10, 2016
In clinical trials, is there any task more important than ensuring the right treatment gets to the right subject at the right time? Achieving this weighty objective is typically a massive undertaking requiring dedicated professionals who understand the myriad roadblocks that can prevent that desired outcome. Challenges have compounded as studies have simultaneously increased their geographical coverage, grown in complexity and taken budget cuts. Regulatory change, disasters (natural and man-made), labor unrest and so forth all stand in the way of timely treatments.
The Global Clinical Supplies Group (GCSG) is a non-profit association that ensures clinical supplies professionals are equipped with the knowledge they need to succeed with this daunting task. Last week, Medidata had the privilege of attending the GCSG Annual Conference; this post will share a surrogate view of the world through their "clinsup" eyes.
Down by the banks of the Rio Grande, approximately 250 clinical supplies professionals gathered from near and far to exchange ideas, learn and share experiences. Hosted at a resort just outside Albuquerque (thank you, spell check!), New Mexico, this group of passionate supplies professionals condensed a broad array of topics into three days of lively and collegial discussion and experience-sharing.
We had the opportunity to share our new infographic illustrating the evolution of randomization and trial supply management solutions. Inspired by the infographic, those who remember the days before interactive voice response systems (IVRS) shared their recollections of "life before technology" which consisted of, among other things, coin envelopes, scratch-off lists and kits pre-labeled with rand IDs. The infographic also spurred discussion about the future of interactive response technology (IRT) which, we believe, will center on solutions that are 1) highly-configurable and do not require any programming, 2) delivered over the cloud and 3) truly unified with other clinical functions like data management and clinical systems such as electronic data capture (EDC).
Why is this important? Clinical supplies deals with many variables and requires a very human blend of both art and science to be successful. Here is a primer that merely scratches the surface of challenges that run deep and broad:
Sourcing of comparators
Addressing complex titrations
Temperature excursions
Direct-to-patient logistics
Operating in the BRICKS (Brazil, Russia, India, China, Korea and South Africa) with their unique regulatory, cultural and infrastructure challenges
Managing labeling, packaging, relabeling, expiry dates, etc.
Diverse customs and VAT policies
Addressing Qualified Person (QP) requirements
Supply chains disruptions, including API shortages
With all the sophisticated demand forecasting tools and techniques available, including stochastic models and Monte Carlo simulations, stuff still happens. As a result, supplies professionals need continuous, real-time visibility into their operations so they can adjust the "knobs and dials" to successfully overcome the obstacles that pop up and meet demand. Technology facilitates the clinical supplies challenges but does not eliminate them. Just ask anyone who was there before technology in the good ol' manual days. Some of the same challenges existed back then albeit in far less manageable forms.
Given the universe of known challenges and the inevitable "in-flight" challenges small and large, it is extraordinary clinical supplies professionals are not involved in the study planning process earlier than they typically are. Relatively minor adjustments, if addressed during study design, could result in far superior outcomes in the form of increased efficiencies and fewer stock outages. Would a more collaborative design that provided clinical supplies with review cycles earlier in the process produce better results? Any thoughts on this issue?
Perhaps the most remarkable aspect of the event is the fact it is entirely organized and run by a community of volunteers including employees of trial sponsors, contract research organizations (CROs) and other organizations. So GCSG truly is an organization built on people who are passionate about clinical supplies; professionals that overcome all the stuff that happens in the real world to ensure subjects get their prescribed treatments when needed. Without exception, the volunteers went out of their way to welcome this first-time attendee and provide coaching to help me maximize my experience. To all the GCSG volunteers and employers of theirs that actively support and encourage their efforts: BRAVO!
Hope to see you next year in Savannah, Georgia!
Guest blogger David McNierney is a director of product marketing at Medidata. You can reach David by email.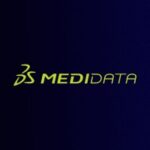 Medidata Solutions