Medidata Blog
Timely Site Payments Keep Clinical Sites Enrolling
April 25, 2016
It's a win-win situation. Ever since SGS Life Science Services swapped out their traditional payment method for an automated system, the company has drastically improved the efficiency of their payment process. This means that SGS can make payments to clinical sites on time and provide the fuel for sites to move forward.
"You want to keep sites going," says Stefan Comhaire, Vice President of Clinical Research at SGS. "If you keep on paying, then sites can keep on going."
Before using a clinical trial management system (CTMS), the manual payment process took SGS about 45 minutes per payment. Now that SGS cut manual processes out of the equation, the time it takes to make a payment is down to less than 15 minutes—a time savings of 60%.
"Every time you have to make a payment [using a manual spreadsheet process], it takes you about three fourths of an hour, if you're lucky," says Stefan. "In CTMS, this would [take] five to ten minutes rather than 50. Your efficiency gain is 60%-70% easily."
Check out this video where Stefan summarizes reasons to ditch manual payment methods for CTMS, improving the payment process.
Guest Blogger Stefan Comhaire is Vice President of Clinical Research at SGS Life Science Services, managing US contract research organization activities and acting as global director of project management. Stefan was the key driver in the implementation of the CTMS currently used by SGS. You can reach Stefan by email at Stefan.Comhaire@sgs.com.
If you would like to learn more, join Stefan and our Medidata experts for an upcoming webinar on this very topic.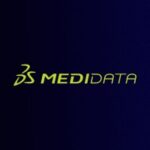 Medidata Solutions