Medidata Blog
To Risk-Based Monitor or Not to Risk-Based Monitor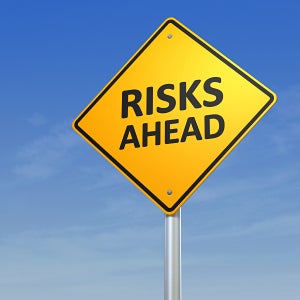 April 25, 2016
Clinical site monitoring accounts for up to 30 percent of the total cost of a trial. Ensuring data integrity and patient safety and privacy has traditionally been interpreted by the industry as requiring 100 percent source document verification (SDV) and on-site-monitoring every four to six weeks. However, the FDA's recent 2011 guidance suggesting alternate approaches to monitoring, combined with increasing evidence of the inefficiency and less than optimal accuracy of 100 percent SDV—not to mention the extremely low rates of data correction due to monitoring—has led to renewed interest in so-called risk-based approaches to clinical monitoring.
The vast majority of commercial trials also rely on 100 percent or near 100 percent SDV. Yet 100 percent SDV has been shown to be only 85 percent accurate and the cost of a 100 percent SDV approach for a typical Phase III program accounts for approximately 25 percent of the total cost of that program (or about $90 million per Phase III program). The good news is that successful targeted monitoring strategies do exist and are in use today. According to the Clinical Trials Transformation Initiative (CTTI), while 83 percent of drug sponsors reported always verifying case report forms (CRF) data against source data, only half of academic and government organizations always verified source data at the 100 percent level, while performing far fewer site monitoring visits than contract research organizations (CROs) and pharmaceutical companies. Instead, they opted for increased use of centralized and remote monitoring, combined with significantly reduced SDV when on site. These alternate data integrity strategies combine data management and clinical monitoring approaches to ensure data accuracy and integrity, as well as patient safety and privacy at significantly less cost than traditional on-site monitoring and 100 percent SDV.
Are you attending the Drug Information Association 49th Annual Meeting in Boston this June? Come explore this topic with us in the lively DIA panel session, Approaches to Risk-Based Monitoring, on Tuesday, June 25 from 4:00-5:30 p.m., and hear from industry leaders representing the regulatory, sponsor and CRO perspectives on the successful use of so-called risk-based monitoring strategies. The discussion will cover both the barriers and enablers to adopting risk-based monitoring, such as remote and centralized monitoring, statistical monitoring, risk-adapted monitoring, performance-based monitoring, reduced SDV and more. As the panel session chair, I look forward to continuing the conversation at DIA. Other panel participants include:
Kyle Given – Senior Vice President, Embedded Programs, Training & Quality Control
RPS, Inc.
Vikas Gulati, CCDM – Director, Clinical Data Management
Vertex Pharmaceuticals, Inc.
Ann Meeker-O'Connell, MS – Director, Division of GCP Compliance (Acting) OSI, Office of Compliance, CDER
FDA
What are your thoughts on this topic? We want to hear from you. Leave us your comments!
Jeffrey S. Handen, PhD is vice president of clinical solutions at Medidata. You can reach Jeffrey by email.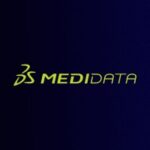 Medidata Solutions