Medidata Blog
TransCelerate Kicks Risk-Based Monitoring into High Gear: The Medidata Clinical Cloud is Clutch
April 27, 2016
The proof is in the pudding. If:
(1) the FDA draft guidance and the EMA reflection paper issued in 2011 encourage a risk-based monitoring approach; and
(2) the Clinical Trials Transformation Initiative (CTTI) advocates that the clinical research industry builds Quality by Design (QbD) into clinical trials, recommending a monitoring approach that rapidly detects and corrects issues while the study is ongoing, with a goal not of error-free data but fit-for-purpose data; and
(3) data analytics from the Medidata Clinical Cloud—which represents thousands of clinical trials across the globe over the past five years—shows that less than three percent of all case report form (CRF) data is actually ever changed due to post-data capture monitoring and data cleaning; and
(4) last week's TransCelerate BioPharma's release of their position paper on risk-based monitoring methodologies observed that the "rate of SDV-only discrepancies in Critical Data was 2.4%, suggesting that SDV has a negligible effect on data quality,"
…then, the proof is that sending armies of site monitors out to conduct 100 percent source document verification (SDV) at every investigative site is not the answer for ensuring data quality. Nor is it an efficient use of resources.
It's time to shift our focus. TransCelerate's recommendations follow the industry-pioneering thinking we have seen in our most cutting-edge customers: (1) building QbD into trials – more efficient and effective protocol design utilizing benchmarking that can reduce costs by up to 25 percent and greatly enhance the experience of the patient who is subject to a potentially reduced number of invasive procedures; (2) early and ongoing risk assessment – implementing facilitated protocol review and other risk assessment and management tools; (3) a focus on Critical Processes and Critical Data – linking protocol objectives to endpoints to ascertain "what matters"; (4) use of Risk Indicators and Thresholds – identification of key performance indicators in a process control system (PCS) environment to track site and study performance; and (5) adjustment of monitoring activities based on the issues and risks identified throughout the study – adaptive, real-time modification of SDV and other monitoring tools.
Additionally, in order to truly reap the benefits of TranCelerate's promise, clinical development organizations will need to put in place both the process change and technology enablers to not just reduce SDV and implement centralized and off-site monitoring, but to implement a holistic and unified solution that starts with protocol design through site engagement and study startup to data collection, management, and study closeout and submissions. It's this unified approach supported by a single, transparent source of truth with seamless data and workflow—where only the necessary data is captured and all the data is available all the time to all the right people in order to speed decision-making—that will ultimately lead to better therapeutics reaching the patients who need them faster, and in a more cost-effective manner.
What are your thoughts? We'd love to hear your impressions of TransCelerate's position paper.
*More about Stephen Young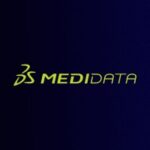 Medidata Solutions