Medidata Blog
TREND 1: Addressing Trial Complexity

March 08, 2016
Understanding clinical trial complexity will become more of a focus in 2012 as sponsors seek new ways to manage costs and speed study execution. It's imperative to understand the impact that a more complex study design has on the success of the trial, particularly on the critical metrics of recruitment and retention of sites and subjects alike. We've seen significant growth in the complexity of study design globally, which requires more effort on the part of sites participating, but due to restrained budgets, sites are not always offered competitive reimbursement.
Our data on over 250,000 actual study grants around the world shows us a troubling trend in some US regions. Reimbursement rates for participating sites in the Northeast and Pacific regions have increased, but not enough to offset the high level of work and expertise required by increasing complex studies. Budget-focused sponsors have not appropriately factored in the amount of work that must be performed on a patient, how long it takes, the level of expertise required by the doctors or site staff, as well as the amount of data collected and the required data monitoring. If sites aren't offered proper compensation for their efforts, sponsors are going to have a hard time recruiting them, putting study timelines at risk.
During study acceptance and the budget negotiation process, a site takes into account many factors and may make a decision to accept what might be considered a lower compensation for a particular study, especially if the drug or device shows promise to their patients. However, in a highly competitive situation, sites will be more apt to work with sponsors who take the complexity of the study design into account with respect to both reimbursement and timelines.
Complexity has a big impact on patient recruitment as well. With social media, patients have access to more and more information about studies available to them. A savvy patient might opt for a study that requires less of their time and fewer onerous procedures, such as blood work for the needle-phobe. I've even heard of sponsors getting patient input during the protocol review process—as a way to understand patient tolerance, eliminate unnecessary procedures, predict enrollment and potentially decrease dropout rates. I predict that this particular idea will spread farther in 2012 and I'm eager to see the resulting changes to complex study designs.
More about Lori Shields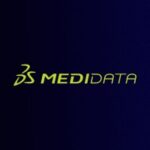 Medidata Solutions