Medidata Blog
TREND 10: Increased Demand for Technology to Support Overall Clinical Development Planning

April 25, 2016
It is a well-accepted fact that clinical trials are getting more complex, costly and harder to recruit into, and that sponsors are facing some of the toughest challenges the industry has ever faced, the patent cliff and the highest cost and resource pressures ever chief among them. This dynamic is driving a shift towards an increased focus on study design, and as I mentioned in my other trend for 2012, I believe this change is going to become mainstream practice in 2012.
However, even the very best study design is only going to get sponsors part of the way to clinical excellence, because it is focused purely on an individual study. It is the overall clinical development plan and the alignment of the studies to the commercial and medical strategy for a compound that ultimately determine the success of the program. Traditionally clinical development plans have, at best, been written as stand-alone documents with no connection or line of sight to the studies being conducted under that plan. The impact of a change to a study's objectives cannot be traced back to the target label claim it was intended to support. The same lack of visibility means that while an organization may know the expected value of a particular label claim, the decision makers do not know the impact of the claim on the cost, complexity and feasibility of their clinical program.
In 2012 I believe we are going to see the increased demand for technology to provide this line of sight, enabling R&D executives to see the impact of their commercial strategy for a compound allowing them to make informed decision on resource and budget allocation.
I will be discussing this trend with clinical operations leaders at the SCOPE Summit in Miami on Wednesday, February 8. If you are in attendance, please join me to share your thoughts on the matter.
More about Michelle Marlborough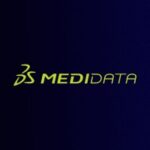 Medidata Solutions