Medidata Blog
TREND 2: Benchmarking for BetterClin Ops
March 09, 2016
Isn't it odd that an industry that uses data to support decisions on therapies hasn't routinely used data to improve itself? I predict (and exhort) that companies recognize this year the need and opportunity to measure their trial performance.
Each of us has credit scores, measuring our individual credit risk against the universe of potential borrowers. These scores also allow us to measure and monitor our own financial health.
Similarly, clinical trials have benchmarks—enrollment rates, query response rates, eCRF completion timeliness and the like—which allow sites, CROs and sponsors to be quantitatively evaluated. Benchmarking tools give organizations a means to evaluate themselves relative to other organizations and likewise business units to evaluate themselves versus others within and across organizations. While oncology trials will always be slower to enroll patients than allergy trials, benchmarking allergy trials from one company against those at another provides valuable insights into trial operations. Best-performing units can be examined so their success can be emulated, while performance of poorly performing units can be quantified, examined, managed and tracked.
The key to benchmarking is not the analysis or the reports, which are crucial, but the data to support the measurements. With SaaS-based clinical trials applications now running significant numbers of trials, there is adequate data to measure performance and to drive process improvement. It's time, I propose, that companies take heed.
More about Anne Zielinski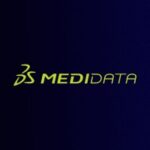 Medidata Solutions