Medidata Blog
TREND 3: System Integration to Streamline Trials
March 08, 2016
The integration of once disparate clinical trial systems will become more prevalent in 2012 as sponsors look to minimize errors due to multiple data entry and streamline processes. It's a simple productivity concept—"touch it once"—and yet how often do we waste time and create errors by failing to integrate systems properly? Yes, we cringe at the enormity of the task but we know it CAN be done. Why would we not move forward?
Look at the technology advances made in the last few years. Our kids watch movies in our cars. We carry apps, music, maps, the Internet and more on our phones. Our TVs interact with us. Search engines learn what we want, sometimes before we know what we want ourselves. Our video games have made us get up off the couch. Yet we still retype study design information into four, sometimes five, different study management solutions.
Each of those advances started small, and each built upon the previous success of the other. We need to harness this capability with our clinical study data management systems. Store data in the cloud. Just as our music can be accessed by all of our devices, our data should be accessible by all of our software programs. Single-thread study design information from idea to clinical trial management system to budgets to CRFs to payment system. To illustrate, why shouldn't trial milestone data from clin ops automatically feed the data needs of the finance department? In this case, as soon as the monitor verifies the sites' CRF data for a patient visit, the investigator payment could be automatically triggered.
We have all gone to presentations or been part of committees charged with harnessing the power of data. And we know full well the answer isn't volumes of data, but the better use of it. The answer lies in making that data actionable. Linking our systems helps us not only reduce the volumes of data exponentially, it creates the links we need to begin to analyze the patterns, find the trends, understand what's truly important and begin action immediately. It's the first step. From there, we build.
More about Lori Shields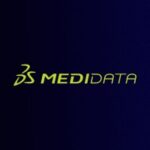 Medidata Solutions