Medidata Blog
TREND 4: New Apps for Patient-Reported Data in Post-Marketing Studies

April 27, 2016
Post-approval studies usually include lots of patients, with data collected from both caregivers and patients whenever there is meaningful data to report. This is very different from most clinical trials, which have defined time intervals and structured visit schedule in which to collect data on subjects. As a result of these differences, technologies and associated processes used in pre-approval clinical trials often aren't appropriate for allowing patients to document their own experience and contribute data about their particular disease.
In 2012, expect to see apps on tablets, smart phones and laptops that allow patients to enter their own information in post-approval studies and make it easy for their caregivers to do the same. Patients taking a newly approved medication may be asked questions to determine if their quality of life is better on the medication than on an alternative medication, or may be asked to report their level of physical activity. This information goes beyond safety and efficacy to determine how a therapy fits into patients' lives.
There will also be more registries that allow patients and their physicians to track patient progress against other patients. The number of registries and post-approval studies is growing due mostly to the need to collect appropriate data in order to address regulatory requirements, so the apps that fit into patients' lives will become even more valuable, and drawing more attention to this segment of the market.
More about Patrick Chassaigne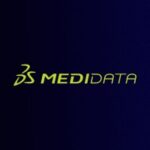 Medidata Solutions