Medidata Blog
TREND 5: Increased Collaboration Among Sponsors

March 09, 2016
2012 represents a critical turning point toward broader collaboration among clinical R&D organizations, particularly in areas of the business that were previously thought of as competitive advantages and therefore "off-limits."
But as we all know, the business landscape has changed quite dramatically over the past decade. Over the 17 years I've worked in this industry, I've never witnessed a greater sense of urgency in the call for R&D cost containment and timeline reduction than in the past five years. And it's in this context that drug, biologics and device companies have been revisiting long-standing assumptions about the best ways to conduct clinical research. This includes challenging the traditional lines drawn between competitive versus noncompetitive (or "pre-competitive") assets.
A good example of this involves investigative site databases. Research clinics are the lifeblood of clinical R&D and for good reason. They are recruiting and managing trial subjects on behalf of sponsor companies and delivering the vital data required to determine a drug's efficacy and safety, and ultimately get market approval. So clinical operations organizations have been very protective of their site databases that help them target and select the best sites for upcoming trials.
But there's an alternative view. By combining site databases with our competitors, we all reap the reward of greatly accelerated enrollment timelines and faster time to submission and market approval. This idea is gaining acceptance in the face of the growing collective threats to the industry. The tremendous mutual benefit appears to far outweigh any incremental competitive advantages once thought to exist.
This is what I'm seeing. How about you?
More about Stephen Young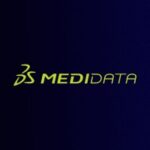 Medidata Solutions