Medidata Blog
TREND 6: Applying a Risk-Based Approach to EDC Study Build

April 25, 2016
In August 2011 the FDA released the Guidance for Industry Oversight of Clinical Investigations — A Risk-Based Approach to Monitoring. This guidance recommends an emphasis on centralized monitoring of clinical data and the development of monitoring plans tailored for the complexity of the trial and the risks to its data quality.
Although this guidance is most applicable to monitoring activities performed at the investigator site, chiefly source document verification and data review, it is interesting to think about risk-based approaches to other clinical trial activities, including electronic data capture (EDC) study build.
EDC is not new. Many sponsors are able to call on a decade or more of experience in building and executing EDC studies to determine the effectiveness of their automated edit checks and eCRF design strategies.
Anecdotally, we know that many edit checks never fire at all. Of those that do, a significant percentage do not result in data changes. Analysis of EDC databases can tell us which types of edit checks are actually effective and careful tracking of EDC study build activities allows us to know what an edit check costs to build and test.
Of course, the focus for any clinical trial is the collection of data that supports the primary and secondary endpoints. A consistent error in an endpoint variable could negatively affect the result of the study resulting in large financial implications. This is the primary risk that edit checks are designed to mitigate. A similar error in a non-endpoint variable results in a much smaller effect and much lower risk.
A risk-based strategy to EDC study build would target each data point within the study design with edit checks which are both known to be effective and appropriate to the importance of that data point in the study outcome. I expect in 2012 we'll see sponsors taking a more analytical, risk-based approach to EDC study build, with edit check strategies designed to support changing site monitoring patterns.
More about Ian Sparks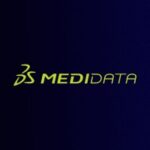 Medidata Solutions