Medidata Blog
What Are the Key Cost Drivers in Clinical Trials?
April 27, 2016
As the life science industry evolves, we continue to look for ways to improve technology and reduce the costs of clinical trials, to bring better treatments to patients. Watch this video for key takeaways from a recent Drug Information Association (DIA) session on improving returns on invested capital in the pharmaceutical and biotechnology industry. The session was chaired by Janssen's Akhil Agrawal with presentations by Alliance Life Sciences' Alan Crowther, Covance's Richard Williams and Medidata's Frank Cattie.
Drug Information Association (DIA) presenters and guest bloggers:
*Akhil Agrawal, PhD, MBA, PMP, Associate Director, Janssen Pharmaceutical Companies of Johnson & Johnson
*Alan C. Crowther, Chief Executive Officer, Alliance Life Sciences
*Richard N. Williams, JD, PhD, Senior Director Global Regulatory Strategy, Covance Inc.
*Frank J. Cattie, Vice President, Trial Planning Solutions, Medidata Solutions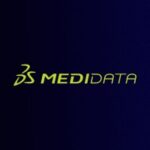 Medidata Solutions