Medidata Blog
What Does FDA's Mobile Medical App Pyramid Mean For Companies?
August 08, 2016
As we highlighted earlier this week, Ken Skodacek, policy analyst for the clinical trial program in the Office of Device Evaluation, CDRH, says the FDA "wants to stay out of the way of rapidly evolving technologies that ultimately promote public health."
Skodacek noted that it's important to look at multiple guidance documents to see the big picture of how FDA regulates digital health, and he highlighted a few of the documents pertinent to the digital health discussion:
Medical Device Data Systems: The FDA issued guidance in February 2015 for devices that transfer, store, convert, format and display medical device data or medical imaging data. These data do not analyze or interpret the data in a way that would have the potential to adversely impact health, and therefore the FDA classifies these as Class 1 devices, the lowest level of regulatory requirements for devices.
"FDA does not intend to enforce compliance with the regulatory controls that apply to these devices due to the low risk they pose to patients and the importance they play in advancing digital health," Skodacek said.
General Wellness: Policy for Low Risk Devices: This draft guidance issued in January 2015 is for devices intended for use in maintaining or encouraging a general state of health or healthy activity. The policy doesn't extend to devices that present inherent risks to a user's safety.
Mobile Medical Applications: The two guidances above help set the context for the mobile medical applications guidance issued in February 2015. The easiest way to understand how the FDA regulates mobile apps is to view the agency's regulatory oversight as a pyramid, Skodacek says.
The vast majority of apps are at the bottom of the pyramid, where these apps don't meet the definition of a medical device and are therefore not considered a medical device. The next tier up on the pyramid meets the definition of a medical device but are low risk, and are therefore regulated by enforcement discretion. At the top of the regulatory pyramid are mobile medical apps - devices that meet the definition of a medical device and are associated with some risk.
The mobile medical device guidance provides examples of mobile apps which FDA doesn't intend to enforce regulatory requirements:
Mobile apps that provide or facilitate supplemental clinical care by coaching or prompting
Mobile apps that provide patients with simple tools to organize and track their health information
Mobile apps that are specially marketed to help patients document, show or communicate to providers potential medical conditions.
Mobile apps that allow a user to collect, log, track and trend data such as blood glucose, blood pressure, heart rate, weight or other data from a device to eventually share with a health care provider or upload to a cloud database.
Electronic patient reported outcomes (ePRO) apps on their own aren't considered to be mobile medical apps by the FDA.
So what do you think? Does the FDA's guidance paint a clear picture for mobile medical app regulation?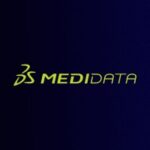 Medidata Solutions