Medidata Blog
What is EHR?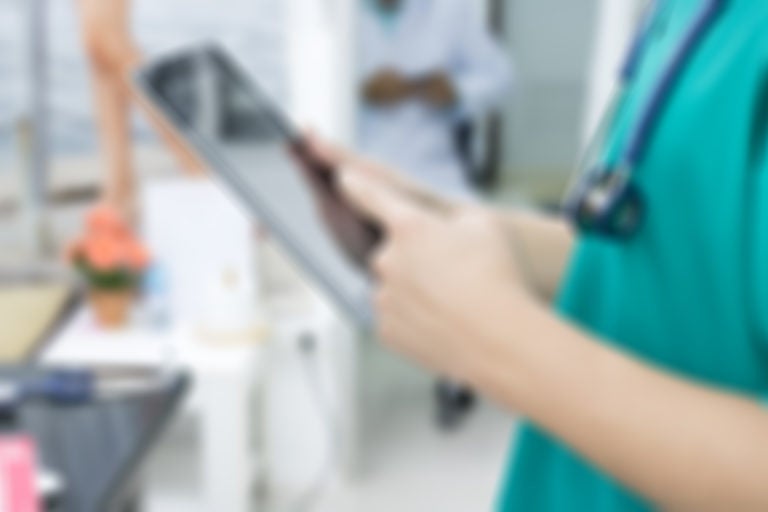 February 14, 2018
What role should EHR play in the future of clinical trials? My colleagues at Medidata and I spend a lot of time talking about EHR, clinical trials, and where we are headed. This post kicks off a series on EHR and clinical trials. We're starting off with the basics. What is EHR? Because the answer is a little more complicated than it seems. And if you want to hear more, check out our EHR breakout session at Medidata NEXT Basel on March 7.
According to the US Centers for Medicare and Medicaid Services:

An Electronic Health Record (EHR) is an electronic version of a patient's medical history, that is maintained by the provider over time, and may include all of the key administrative clinical data relevant to that person's care under a particular provider, including demographics, progress notes, problems, medications, vital signs, past medical history, immunizations, laboratory data and radiology reports The EHR automates access to information and has the potential to streamline the clinician's workflow. The EHR also has the ability to support other care-related activities directly or indirectly through various interfaces, including evidence-based decision support, quality management, and outcomes reporting.

EHRs are the next step in the continued progress of healthcare that can strengthen the relationship between patients and clinicians. The data, and the timeliness and availability of it, will enable providers to make better decisions and provide better care.

For example, the EHR can improve patient care by:

Reducing the incidence of medical error by improving the accuracy and clarity of medical records.
Making the health information available, reducing duplication of tests, reducing delays in treatment, and patients well informed to take better decisions.
Reducing medical error by improving the accuracy and clarity of medical records.
This definition serves as the basis for the value and need to integrate EHR data with clinical trials. Traditional paper-based patient records are less reliable, more difficult to access, and less clear than electronic health records. It must be noted, however, that electronic health records do not guarantee quality. The 2016 Medscape report suggests that, in order to get more face to face time with patients, doctors should take notes whilst with the patient and enter into the EHR system later. This replicates the traditional source data quality issues currently observed with today's EDC systems, moving the problem further upstream from the clinical trials space and potentially more difficult to identify and rectify.
In addition to the benefits of EHRs to sites and patients, there are also US government incentives for healthcare providers[1] and EDC vendors to implement them.
"Meaningful Use" incentives are driving EHR vendors to implement features to exchange data between healthcare professionals and providers. Compliance with Meaningful use is managed and certified by according to the Centers for Medicare & Medicaid Services (CMS). Their definition of Meaningful Use is:
Meaningful use is using certified electronic health record (EHR) technology to:

Improve quality, safety, efficiency, and reduce health disparities
Engage patients and family
Improve care coordination, and population and public health
Maintain privacy and security of patient health information

Ultimately, it is hoped that the meaningful use compliance will result in:

Better clinical outcomes
Improved population health outcomes
Increased transparency and efficiency
Empowered individuals
More robust research data on health systems
In 2011, the CMS established the Medicare and Medicaid Electronic Health Record (EHR) Incentive Programs to encourage Eligible Professionals (EPs), Eligible Hospitals, and Critical Access Hospitals (CAHs) to adopt, implement, upgrade (AIU), and demonstrate meaningful use of certified EHR technology (CEHRT).
The EHR Incentive Programs consist of three stages:
Stage 1 set the foundation for the EHR Incentive Programs by establishing requirements for the electronic capture of clinical data, including providing patients with electronic copies of health information.
Stage 2 expanded upon the Stage 1 criteria with a focus on advancing clinical processes and ensuring that the meaningful use of EHRs supported the aims and priorities of the National Quality Strategy. Stage 2 criteria encouraged the use of CEHRT for continuous quality improvement at the point of care and the exchange of information in the most structured format possible.
In October 2015, CMS released a

final rule

that modified Stage 2 to ease reporting requirements and align with other quality reporting programs. The final rule also established Stage 3 in 2017 and beyond, which focuses on using CEHRT to improve health outcomes.
In 2009, the American Recovery and Reinvestment Act (ARRA) was signed into law, providing incentives for small and large medical practices to realize greater benefits from making EMR investments.
A major component of the ARRA is the Health Information Technology for Economic and Clinical Health (HITECH) Act, which includes $19 billion to incentivize medical offices to adopt electronic healthcare records. Providers that make "meaningful use" of "certified" electronic health record systems are eligible to receive up to $44,000 or $63,750 in reimbursements in the form of increased Medicare or Medicaid premiums. Physicians had a mandate to become meaningful users by 2015. Those that failed to qualify were subject to decreased Medicare and Medicaid payments.
Since the implementation of the HITECH, there has been a significant increase in the implementation of EHR systems in the United states. According to a 2013 report by SoftwareAdvice, an industry neutral software reviewer, three major trends have emerged in the EHR industry coinciding with HITECH:
The percentage of buyers replacing existing EHR software grew by almost half from 2010 to 2013, from 21% to 31%.

Conversely, the percentage of buyers moving from paper records to EHRs dropped from 65 percent to 51 percent during the sample period.

The percentage of buyers starting a new practice with EHRs grew from 12 percent to 16 percent, indicating a market shift toward starting paperless practices.
As this series continues, we will explore the future possibilities of eSource/EDC integration. Stay tuned for more.