Medidata Blog
What Exactly Is Unsupervised Genomic Clustering?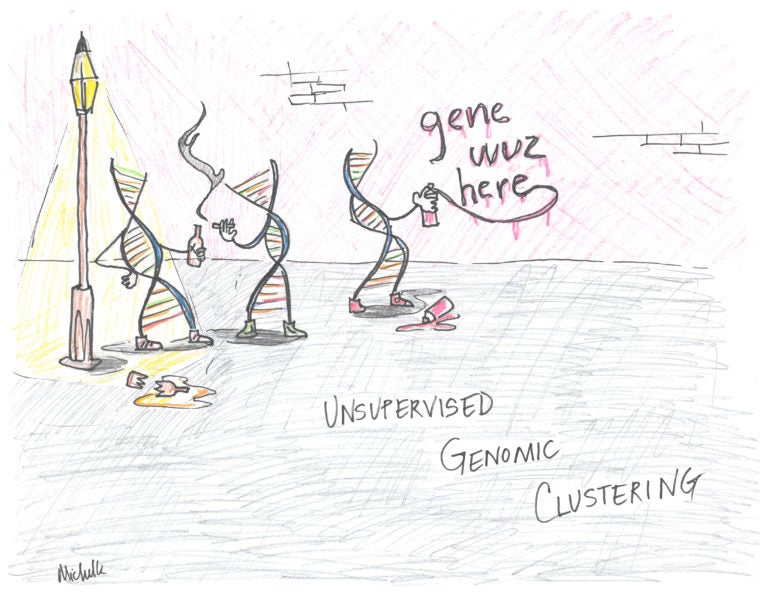 March 29, 2018
Unsupervised genomic clustering can pinpoint safety and efficacy signals quickly and accurately...so what is unsupervised genomic clustering?
We talk a lot about genomic clustering at Medidata. We talk about it so much that my colleague Michelle Reinfurt decided to capture the concept in the fantastic image above. 
Now here's the pedantic explanation: 
Unsupervised genomic clustering is a method for finding groups of biologically similar patients within a study. The reason we call it "unsupervised" is that it identifies these groups using an individual's genomic profile alone rather than incorporating non-genomic information, such as a patient's survival time or demographic info. 
Because genomic data is extremely complex, having a simple summary of it (assigning patients to groups) can be very powerful. Rave Genomics has used this clustering to identify previously unknown sub-types of common cancers  
Learn more about Rave Genomics at your local Medidata NEXT. 
P.S. If you ask us, the machine learning methods we use are artistic in their own way.
P.P.S. Michelle is a lifelong artist and seven-year Medidatian. When not creating silly sketches, she leads Medidata's external financial reporting group with as little creativity and humor as possible.