Medidata Blog
What Is the Future of CTMS?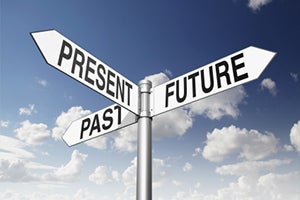 April 01, 2016
As I look across the life science industry, I find that the way in which clinical trial management systems (CTMS) are used is unique to every organization. Why? It seems that as organizations strive for greater efficiency, they develop unique processes that determine the best suited operational model for their needs. For example, a large biopharmaceutical company may conduct some operations in-house and outsource functional pieces to several contract research organizations (CROs), whereas a medical device company may conduct all operations in-house. In any case, it's the operational processes that drive infrastructure. Yet, many life science companies still question how they are going to use CTMS in the future, and how to ensure that its infrastructure becomes a key enabler to the efficiency and quality demands driving clinical research in today's environment. I find it curious that in an industry as closely regulated as ours, there is so much variance in how CTMS is used. The amount of variance in how other core systems such as electronic data capture (EDC) and pharmacovigilance are used doesn't even come close to the variety of CTMS use cases. Is this related to the fact that most companies see CTMS as being on the fringe of validation, leaving room for a more liberal approach to how the system is used? Or, is it that the functional scope of a CTMS can be so broad and touch so many functions within a clinical R&D organization that it tends to evolve over time to fit internal processes? Nonetheless, CTMS adoption is increasing; in fact, according to the 2011 Markets and Markets report, the CTMS market is expected to grow at a compound annual growth rate of 14.53% between 2011 and 2016. And with this increased adoption, discussions about CTMS—everywhere from the boardroom to social networks, water cooler conversations and blogs—always circle back to whether we are really getting value from it. What does CTMS mean to you today? How do you think CTMS usage will change in the future?
Guest blogger Duncan Hall is founder and CEO of Triumph Consultancy Services, focused on the design, development and implementation of clinical trial management systems. You can reach Duncan via email.
* CBI and Triumph Consultancy Services are conducting a global, cross-industry survey to better understand what sponsors and CROs need from a CTMS. The findings will be revealed on Tuesday, March 12 at the ClinTech 2013 conference in Philadelphia. We invite you to participate in the survey.
And don't miss Medidata's senior director of CTMS Marcus Thornton at ClinTech where he will present, "Leverage CTMS Interoperability to Strengthen the Virtual Outsourcing Model," Tuesday, March 12 at 10:15 a.m.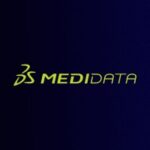 Medidata Solutions