Medidata Blog
What's New? — DIA 49th Annual Meeting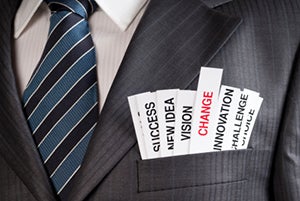 April 01, 2016
As an attendee of many Drug Information Association (DIA) annual meetings, perhaps the most common greeting between participants is, "What's new?" Every presentation, every speaker and every exhibitor tries, to some extent, to answer that question. So, what is new? The DIA annual meeting sessions are so numerous and the exhibit floor so vast that it's impossible for me to determine the correct answer to that question. But here's what I noticed:
There is a generally held view that the current clinical development process is unsustainable. We all know the details on this so I won't recount that tired litany.
Minor tweaking of development processes has benefits but won't be enough to revolutionize clinical development.
There is a willingness by sponsors to look at fresh, even unconventional, approaches to clinical research.
The caution that is part of the industry's DNA often gets in the way of open-mindedness about these fresh approaches.
Change is difficult, but for the kind of change we as an industry need, we need to learn to embrace it. Researchers raised on the mother's milk of caution and avoidance of risk need to broaden their diet. I'm not suggesting that we compromise safety or thoroughness, but that we stifle the compulsion to use "because that's the way we've always done it" as a sensible reason to maintain the status quo. Often, regulatory concerns are used as rationale for not pursuing change. The FDA representatives I spoke with at DIA 2013 were open-minded and interested in innovative approaches to improve clinical research. Rather than being roadblocks, at least some regulators seem to be proponents of the kind of change the industry wants and needs. While an increasing number of major pharmaceutical companies have innovation teams looking at disruptive change, for truly revolutionary thinking let's get the populace involved. We know that it's the masses that turn revolutionary ideas into realities. *Anne Zielinski chaired this year's DIA session, "Data from Everyone: Using Smartphones and the Internet to Connect with Subjects," with speakers from Bayer Healthcare Pharmaceuticals, AstraZeneca and ICON Late Phase and Outcomes Research. Read more from Anne on this subject:
More about Anne Zielinski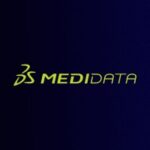 Medidata Solutions