Medidata Blog
What's New with the DIA TMF Reference Model
April 01, 2016
Todd Tullis is a senior product manager with Veeva Systems, focusing on Veeva Vault eTMF. We had the opportunity to interview Todd at the recent Medidata Symposium, where he presented on study start-up. In part one of our 3-part video series, Todd chats with Medidata's Claribel Pichardo about the Drug Information Association (DIA) TMF Reference Model. Although it's optional to adopt, the TMF Reference Model provides an opportunity for standardization across the industry. Through the work of 300+ industry volunteers, it has become a valuable tool for biopharma sponsors, clinical study teams, contract research organizations (CROs), site staff and regulators, among others.
Check out Todd's video to learn the latest news about the model and what else we should expect this year. And stay tuned for more videos from Todd, where we'll discuss study start-up and industry trends.
*Guest blogger Todd Tullis a senior product manager with Veeva Systems, a Medidata Technology Partner.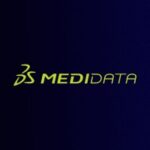 Medidata Solutions