Medidata Blog
What's the Future of mHealth and Clinical Trials?
May 01, 2016
We're excited to be working with The New York Academy of Sciences to present an mHealth and clinical trial-focused conference this week! The aptly named event – Mobile Health: The Power of Wearables, Sensors, and Apps to Transform Clinical Trials – will focus on the future of mHealth technology and its application in clinical trials.
Hosted in lower Manhattan, the two-day event has a blockbuster lineup of speakers from a wide range of industries. Researchers, government representatives, regulators, technologists, academics and business leaders will come together to explore the promise wearables, biosensors and mobile apps hold in improving the quality of patient care and clinical outcomes.
Wondering about an open ecosystem in mHealth? Ever thought about the integration of mobile biosensor tech into commercial health applications? If you're interested in staying current with cutting edge ideas in the intersection of mHealth and clinical trials, we've got you covered. Some of the other discussions will include managing big biometric data, data privacy and cybersecurity in mHealth tech, and much more.
Some of our speakers include:
We hope you'll join us if you're in the area. Learn more about the conference and sign up for it here. Stay tuned for our coverage of the event.
Can't make it to the NYAS conference this week? Don't miss the Medidata Symposium as well! Held Oct. 5 - Oct. 7 in Washington, D.C., the event will include provocative keynote speakers, case studies and business solutions, suggested best practices and plenty of networking opportunities. Click here to find out more about the event.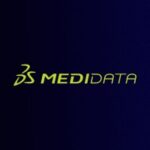 Medidata Solutions