Medidata Blog
World Alzheimer's Day – Furthering Clinical Research | Patient Perspectives
Sep 21, 2022
-

3 min read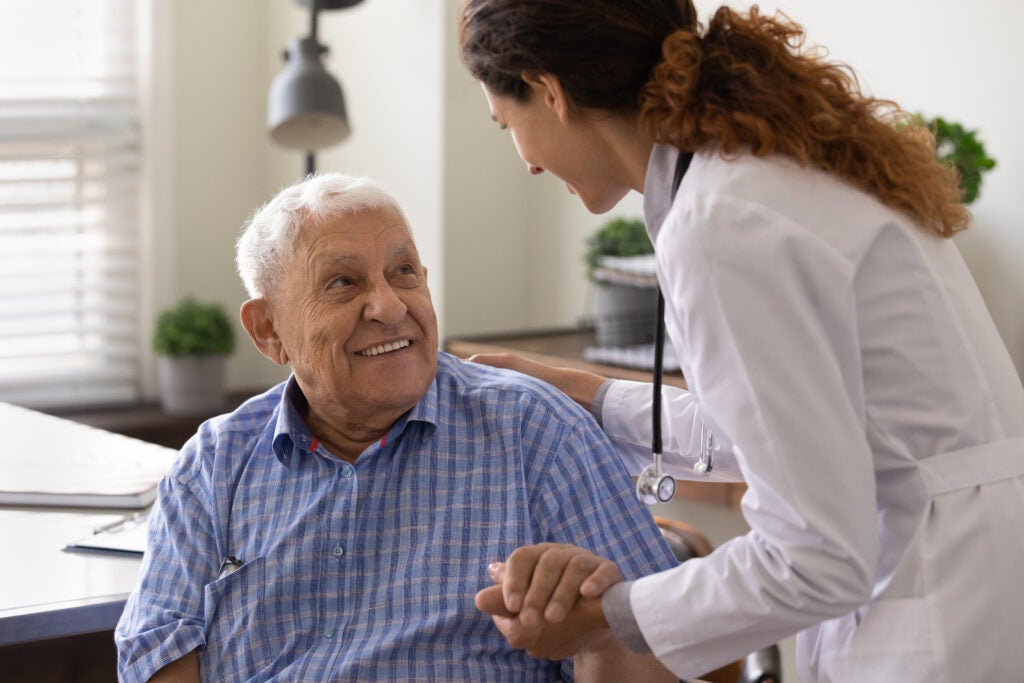 This blog was authored by Phil Gutis and Jamie Tyrone.
We live thousands of miles apart, but our stories are deeply intertwined.
Jamie was born and raised in California—unfortunately knowing that she had a strong family history of Alzheimer's disease. Phil, a native Philadelphian, lived without any concern or awareness of the ravenous disease that was growing in his brain.
It was our shared experiences in clinical research and a growing friendship that has brought us  together to be fierce advocates for much needed improvement in the patient experience. Along the way, we've also shared our stories—the good, bad, and ugly.
Fifteen years ago, Jamie participated in an online research study to help people identify genetic risks for various diseases. She'd been experiencing puzzling neurological issues that were initially diagnosed as multiple sclerosis but retracted many years later due to serial negative MRIs. Wanting to solve this ongoing puzzle, Jamie was attracted to a pitch from a large hospital system in California that was investigating a simple but important question: if you knew you had a genetic risk toward certain diseases, would you change your lifestyle to help prevent them? Being 49 years old, and in healthy denial, Jamie wasn't even concerned about Alzheimer's disease (AD).
For Phil, his entanglement with the world of clinical research six years ago also came from puzzling medical concerns. In his case, he told family members that something was off with his cognitive abilities. His memory of many events was fading away and he felt unable to perform simple writing assignments that had typically come easily. His sister found a Facebook advertisement from a small clinical trial facility looking for people suffering from memory issues.
Phil traveled to the facility and participated in a barrage of questions, blood draws, and cognitive testing. He failed the tests, learning something serious was likely wrong, and was sent for an MRI and PET scan. For Jamie, she needed to fill out a detailed family history and provide some saliva in a tube for a genetic workup.
Jamie and Phil both received their results via email. For Jamie, the survey results arrived in a 29-page PDF attachment. Her risk of developing MS was fairly low. Buried in the clinical trial data, however, were scores for developing Alzheimer's disease. The average person's lifetime risk of getting AD, the results said, was 17 percent. Jamie's genetic risk: 75 percent. After doing additional research, she discovered that Duke University put it at 91 percent—information that she was not prepared to know and subsequently was diagnosed with post-traumatic stress disorder.
Phil received an email from his clinical research site. Congratulations, the email said, you've been accepted into a clinical trial. And you're now officially diagnosed with early onset Alzheimer's.
As we mark World Alzheimer's Day, it seems an appropriate time to take a moment to reflect on our shared stories and to lay out a vision of the future where we will not lose yet another generation to this insidious disease and related cognitive disorders.
The truth is: despite decades of failed Alzheimer's clinical trials, we are now in a time of hopeful optimism when it comes to identifying potential treatments for Alzheimer's and improved diagnostics. Researchers have identified blood-based biomarkers that will make it possible to diagnose early onset Alzheimer's at the earliest stages of cognitive decline or perhaps even before any visible symptoms occur.
Clinical trial results on three potential disease modifying treatments are scheduled to be unveiled this fall. Other researchers are grappling with potential policy changes that advocates hope will lead to clinical studies designed to provide participants the option to learn individual clinical research results.
At the recent Alzheimer's Association International Conference in Jamie's hometown of San Diego, more than 4,000 bits of scientific progress were presented. From posters to small group sessions, large plenaries and everything in between, science showed us that much is known about the brain and illnesses that cause its premature death. At the same time, participants heard scientists repeatedly say that we are just at the beginning of our understanding of the complicated organ that drives every function of our body.
How can we further that understanding? Experts believe there are tens of thousands of researchers needed to volunteer to participate in ongoing clinical research. And we must address the ongoing deficit in clinical trial participants from traditionally underserved populations such as Blacks and Latinos. 
We need companies to make it easier for all people—but particularly people of color—to participate in clinical research. One way to do this is to develop decentralized clinical trials where instead of going to a clinical trial site, researchers come to you through "wearables" and other clinical trial technology. 
Traditional research means that geography plays a major role in clinical trial enrollment and patient retention. If prospective research participants do not live near research centers, they can be blocked or dissuaded from participating. Decentralized clinical trials can make research available to a larger ethnic, racial, and socioeconomic range of participants.
As our stories show, geography should not be a limiting factor—in clinical research, in advocacy, or in friendship.
Related Articles
01
Aug 15, 2022
-

2 min read
02
Oct 10, 2022
-

5 min read
Subscribe to Our Blog Newsletter