Modernizing Data Management in the D-Clinical Age
Webcast
Modernizing Data Management in the D-Clinical Age
The types and sources of clinical trial data streams are increasing dramatically in both volume and variability along with decentralized trial designs. The combination of increasingly complex protocols and expanded clinical data streams have created the perfect storm to accelerate transformation in data management. In this 'D-Clinical Age', leveraging modern technologies and new approaches and mind sets is required to accelerate the development of new treatments. This webcast will examine how data management can drive digital transformation with the right mix of technology, skills and process redesign.
You will learn:
– How to bring trials to patients today by enabling the collection of digital streams from all sources
– How to discover new technology and processes needed to speed drugs to market
-How in this new age of D-Clinical, data management can transform clinical trials
Speakers: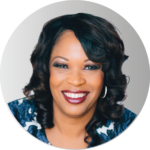 Katrina Rice, Chief Delivery Officer, eClinical Solutions
As a Chief Delivery Officer Data Services, Katrina brings a +20-year career of leading business transformations, managing global portfolios, and deploying solutions to enable organizations to scale their offerings, revenues, and footprints.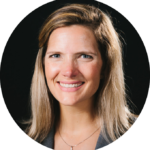 Jackie Dye, Senior Director, Head, Clinical Data Management, Deciphera Pharmaceuticals, LLC
Jackie Dye has worked in the pharmaceutical industry for over 20 years in Biometrics and worked extensively in clinical trial databases, successfully managing the selection, implementation, validation and documentation of computerized systems intended to collect and analyze clinical and non-clinical data for the pursuit of regulatory submissions for clinical agents. Her specific expertise is in streamlining processes, organizational change management, preserving data quality and data integrity and utilizing technology to bring teams solutions for working smarter and more efficiently.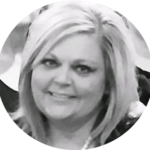 Kimberly Harle, Manager, Data Management, eClinical Solutions
Kim Harle is currently Manager, Data Management for eClinical Solutions and is based outside of Philadelphia. Kim has been in the CRO/Pharmaceutical industry for over 30 years in the Data Management group. She started out as a Data Entry Technician and continued to grow and learn the processes in the Data Management group and became a Manager. Her previous experience also includes leading and managing studies/teams working on Registry thru Phase IV in multiple therapeutic areas. 
Ted Kirby, Senior Director, Product Marketing, Medidata, 
Ted Kirby is currently Senior Director, Product Marketing for the Medidata Rave Clinical Cloud. Prior to Medidata, Ted served as Director of Account Management at Medable, where he oversaw commercial relationships with Medable's key Pharmaceutical and CRO accounts. His previous experience also includes stints at AiCure, a VC-backed startup using visual AI for medication adherence in clinical trials, Deloitte and IQVIA.